"We will defend the right to life from conception to natural death and we will put an end to the culture of death," the far-right party says in its electoral program.
The extreme right party Vox presented this Friday its electoral program for the general elections on July 23 in Spain, in which it promises to eliminate "the false 'right to abortion'" and to repeal the law that decriminalizes euthanasia.
"We will defend the right to life from conception to natural death and we will end the culture of death", says the document of the formation directed by Santiago Abascalwhich also undertakes to repeal the trans law, which recognizes the right to gender self-determination from 12 years of age.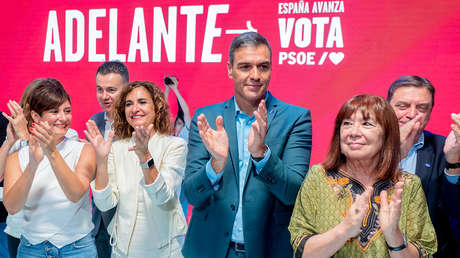 Other Vox proposals include the elimination of the Ministry of Equality and the courts for violence against women, as well as the repeal of equality laws, against gender violence and of 'only yes is yes', which requires clear consent before any sexual interaction. This law has been the subject of a bitter controversy, as a result of the trickle of reductions in sentences for sexual offenders that has been taking place since its entry into force, on October 7 of last year.
Likewise, the far-right party intends to recover "the legitimate authority" of parents and "their leading role in the education of their children", for which it promises to guarantee that "any affective-sexual content or ideological" should be consulted with parents before instruction is given in schools. In this sense, it also proposes restricting access to classrooms for activists and associations "that seek to ideologically indoctrinate children".
Regarding immigration policy, Vox assures that it will impose "a naval blockade" to prevent "the massive arrival of illegal immigrants". In his program, he also promises to "put an end to the artificial borders created by the autonomous communities" of the country.
Source: RT