The Hungarian Prime Minister warns Europe about the danger of the conflict escalating.
Hungarian Prime Minister Viktor Orban declared on Saturday that Europe is already indirectly plunged into a war with Russia through arms supplies and the delivery of intelligence data to Ukraine, while the situation is worsening.
In his annual state of the nation address from Budapest, he reiterated his refusal to send arms to Kiev, unlike other European Union member states, and warned that the bloc's leaders are heading towards a expanded conflict.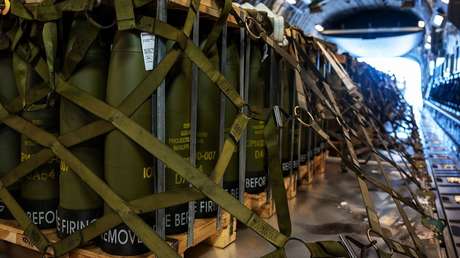 "It started with helmets and now they are already delivering tanks, in the future there will be planes, and before long we will hear about so-called peacekeeping units. […] Europe is plunging into waractually they are already indirectly at war with Russia," he stressed.
He further stated that while Hungary appreciates its membership in both the EU and NATO, the military bloc should remain a defensive alliance and not be used for "collectively attack a third country". In this sense, he added that the best thing for Budapest is a "sovereign Ukraine between Hungary and Russia".
On the other hand, Orban, who continues to buy natural gas and oil from Russia, promised to maintain the economic relations with Moscow.
The Hungarian leader mentioned that his country has offered "great humanitarian aid" to Ukrainian refugees, saying that he would like to see the conflict between Russia and Ukraine end immediately, but that he has no leverage within NATO or the EU to achieve it, as that "everyone there are on the side of the warexcept Hungary.
Finally, he stressed that there will be no solution to the conflict until Moscow and Washington sit at the negotiating table. Until then, they just await more fighting and the threat of a world war, he said.
Hungary has refused to supply kyiv with weapons and has repeatedly criticized EU sanctions against Russia. The Central European country, which is highly dependent on russian energy supplies, negotiated an exemption regarding the application of the partial embargo decreed by Brussels against Russian oil. Likewise, an exemption was granted to Budapest in the application of the cap on the price of Russian crude agreed by the EU, the G7 and Australia.
In January, it was revealed that Hungary blocked the seventh tranche of military support from the European Union for Ukraine. It was about 500 million euros from the so-called European Peace Support Fund, used to finance the purchase of weapons and protective equipment for kyiv in 2022, according to a high-ranking community diplomat.
Source: RT