The altercation occurred on the eve of the friendly match between 'La Bicolor' and Morocco, which will be played at the Civitas Metropolitano Stadium.
Players of the Peruvian soccer team and agents of the Spanish National Police staged an altercation on Monday in the vicinity of the NH Collection Eurobuilding hotel in Madrid, as can be seen in a series of videos broadcast on social networks and reported by the newspaper Marca .

In one of the recordings it is observed how a group of fans awaits the arrival of the footballers. When some of the athletes try to get closer to the fans, the uniformed men get in the way and the brawl begins, in the middle of whoops and boos of those present.
INCIDENTS BETWEEN THE SPANISH POLICE AND THE PERU SQUAD The players wanted to go over to greet the fans, who raised a flag to receive them, but were obstructed by the local security force, who pushed them aside. pic.twitter.com/y3dyYH16MW

— TyC Sports (@TyCSports) March 28, 2023
Another video shows how both members of the Peruvian team and the police try to separate those involved. "Don't worry, they're players," a person says several times.
Arrested the goalkeeper Pedro Gallese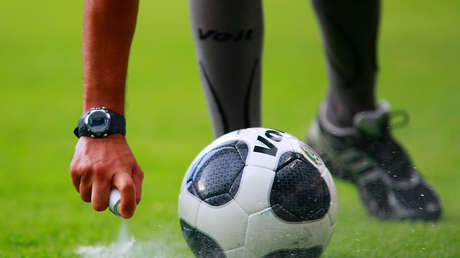 The incident resulted in the arrest of Pedro Gallese, goalkeeper for the Peruvian team, who was taken to a police station in the Spanish capital, where he gave a statement before being released without charge.
According to several witnesses, it all started when an agent pushed Yoshimar Yotun, an international from the Andean country, to make him go back, supposedly after having confused him with a fan, which would have caused him to push the agent back, sparking the confrontation between soccer players and members of the security forces.
"The Peruvian Football Federation (FPF) regret the facts occurred in Madrid, where the traditional banner of the fans in support of 'La Bicolor' was held," said the organization in a release spread through his official Twitter account.
Likewise, he pointed out that they respect the authorities and procedures of each country they visit and urged his fans to calm and tranquility, expressing his "total rejection" of violence. "We will continue promoting mutual respect and we will ensure the integrity and rights of Pedro Gallese and all our selected, technical command and work team," he added.
The Latin American team is in the Spanish capital to play this Tuesday a friendly match against Morocco at the Civitas Metropolitano Stadium, the field of Atletico de Madrid.


Source: RT