The carrier carried two satellites for military communication data transmission into orbit.
One day later than planned, the aerospace company SpaceX, led by businessman Elon Musk, successfully launched its super-heavy Falcon Heavy rocket this Sunday as part of the classified mission USSF-67 with payload units for the US Space Forces.
The launch was only the fifth for the Falcon Heavy, which debuted in 2018 by launching the Tesla Roadster vehicle into orbit with a mannequin in a spacesuit behind the wheel. The company published a video on its networks that includes the best moments of the flight made by the reusable rocket from takeoff to landing.
What did the rocket carry?
Although detailed information about the USSF-67 mission is classifiedfrom the Space Systems Command specified in a statement that the Falcon Heavy transported two satellites that will be used for the transmission of military communication data.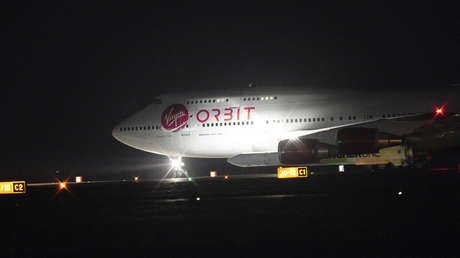 The first satellite, called Continuous Broadcast Augmentation or SATCOM (CBAS)-2, was designated to operate in geosynchronous orbit at more than 35,700 kilometers above the Earthin order to "provide communications relay capabilities in support of our senior leadership and combat commanders."
The second satellite, which received the official name of Long Duration Propellant or ESPA (LDPE)-3A, is the payload carrier equipped with its own propulsion and navigation systems to "quickly place multiple payloads into orbit […] and provide critical data to inform and influence the future program of the US Space Force."
For this mission, the payloads, among others, included operational prototypes for "situational awareness enhancement" and encryption technology for space-to-Earth communications.
In its first stage (which is reusable), Falcon Heavy has three cores of nine Merlin engines each, making 27 in total. All generate a propulsion of more than 5 million pounds of thrust during takeoff, which is equivalent to the power of about 18 Boeing 747 aircraft. The carrier rocket can carry almost 64 metric tons of payload into orbit, they say from SpaceX.
Currently, the Falcon Heavy is SpaceX's most powerful carrier rocket, but may be eclipsed by the Super Heavy or Starship completely reusable which is being prepared for an initial test flight in the coming months from the company's space base in the Boca Chica, Texas area.
Source: RT