This stage of the project seeks to prepare the airspace for the safe circulation of drones capable of transporting passengers and cargo.
Israel has begun test flights of autonomous aircraft for the establishment of a national drone network with the aim of carry passengers and heavy cargowhile seeking to alleviate congestion on the roads.
The project is part of the Israel National Drone Initiative (INDI), which was originally established in 2019 in joint collaboration between private companies and various government agencies, including the Ministry of Transportation, Israel Innovation Authority, Ayalon Highways Ltd. and the Israel Civil Aviation Authority (CAAI).
Yes, we fly! This time Israel! Our #EH216-S AAV expanded its footprint of flight demonstrations to Israel, which also marks the first autonomous #eVTOL demo flights within Israel! A big THANK YOU to the Civil Aviation Authority of Israel, Israel National Drone Initiative,… pic.twitter.com/Bwj2Zl6NqQ

—EHang (@ehang) June 5, 2023
"This is the first initiative of its kind in the world for an extensive and multidisciplinary examination of new technologies, including the transport of cargo and, later, of people," said Transport Minister Miri Regev. "The collaborative project examines all aspects, including regulatory and legislative changes, involved in the commercial operation of drones, as a additional tool to deal with congestion", accurate.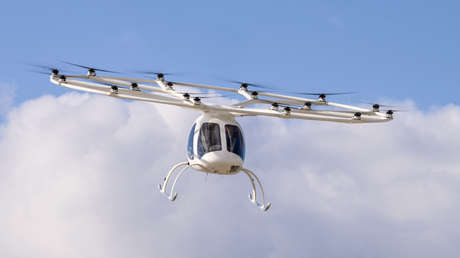 The tests, which began last week, were part of the second phase of the INDI project and included the participation of 11 drone operating and delivery companies. It was also the first time that an electric vertical takeoff and landing (eVTOL) aircraft with long-haul capabilities had been tested in controlled urban airspace.
To ensure safety and monitor that air taxis do not interfere with regular flight patterns, INDI is developing a "air route system in the skies", which will allow different types of drones to fly simultaneously for various purposes.
The first phase of the initiative, which lasted until 2022, focused on small cargo flights with more than 19,000 tests both in rural and urban areas. For this second phase, which will last two years, an investment of more than 60 million shekels is expected (16 million dollars) with the aim of increasing the capacity and range of the payload.


Source: RT