The satellites in this series are equipped with nationally developed atomic clocks, instead of the Swiss clocks used in the previous constellation of satellites, as they had various flaws.
The Indian Space Research Organization (ISRO) successfully launched the NVS-01 next-generation navigation satellite from the Sathish Dhawan Space Center in Andhra Pradesh state on Monday.
It is reported that the satellite launched by the GSLV Mk.II vehicle has already reached its geostationary orbit.
GSLV-F12/NVS-01 Mission:GSLV F12's 🚀 thunderous roar into the skies…..Turn up the volume 🔊🔊to enjoy this tracking 📽️ by our colleagues at SDSC-SHAR, Sriharikota! pic.twitter.com/XZeE5LWgKW

— ISRO (@isro) May 29, 2023
India began rolling out its Navigation with Indian Constellation, or NavIC, regional satellite navigation network system in 2013.
The first generation of the system consists of seven satellites in geosynchronous orbit (which has the same orbital period as Earth's local intrinsic rotation period), although a total of nine spacecraft have been launched, local media report.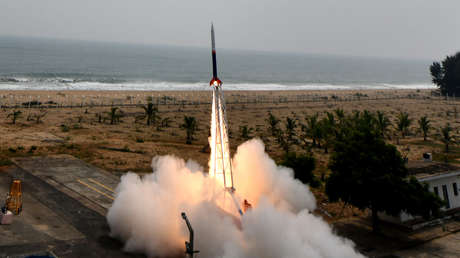 The satellites in this series have suffered several failures in all their atomic clocks and the NVS-01 fleet of satellites is now expected to replace this constellation, reports NasaSpaceFlight.
Starting with NVS-01, the second-generation satellites will fly with atomic clocks developed in India instead of units made by the Swiss company SpectraTime, which were introduced on earlier spacecraft.
The satellite will provide real-time positioning services across India and within a radius of 1,500 km around it.


Source: RT