The next generation of fighters will be able to perform combat missions with the support of several semi-autonomous drones equipped with artificial intelligence.
For the first time in the world, the German Armed Forces, the Airbus consortium and the German Aerospace Center have successfully launched and operated an aircraft carrying a swarm of jet-powered combat drones.
During the test, a prototype Remote Carrier drone performed an airdrop, taking off from the hold of an Airbus A400M cargo plane, Airbus reports.
The trials are being conducted under the Future Combat Air System (FCAS) program, which aims to combine sixth-generation fighters with a swarm of remotely controlled, highly automated drones, according to New Atlas. These drones can carry payloads and specific weapons for different types of operations, such as air-to-air, air-to-ground, reconnaissance or intelligence.
Among its characteristics, it stands out that they are smaller and cheaper than manned fighters. Also, they are considered expendable, so they don't have as long a range as, say, the Australian Ghost Bat drones. Therefore, the key to FCAS is to move these drones to the place of hostilities in military transport aircraft, such as the Airbus A400M Atlas, to extend their range.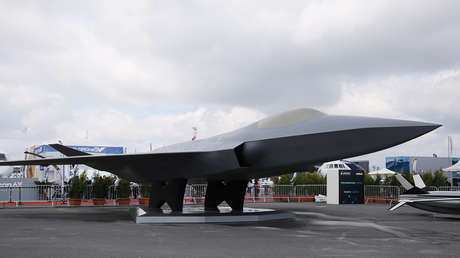 One of these A400Ms can launch up to 50 Remote Carrier drones or 12 heavy version Remote Carriers, Airbus says.
The company posted a video of the launch. The Remote Carrier used in the test is not the final version of the prototype. In fact, it is an Airbus Do-DT25 drone modified to destroy aerial targets. However, the launch mechanism is the same. The drone is ejected from the Atlas cargo bay, starts the engines and begins its flight independently.
During the test, the drone was controlled from the ground. The Remote Carrier completed the flight plan and landed at the field airfield.
Source: RT