The opponent, a fugitive from justice, was part of the so-called "interim government" of Juan Guaido and is currently residing in Spain.
The Venezuelan Public Ministry issued this Monday the third arrest warrant against the former opposition deputy and fugitive from justice Julio Borges, who participated in the so-called "interim government" of Juan Guaido as alleged "chancellor".
The Venezuelan attorney general, Tarek William Saab, reported in televised statements that the new arrest warrant against Borges, who currently resides in Spain, responds to the crimes of treason, conspiracy and association. The case is heard by the anti-terrorism court.
The request was made in connection with a video released last Friday, in which Leopoldo Lopez, also a fugitive from Venezuelan justice, declared that Borges had "direct and essential" participation in the coup attempt of April 30, 2019 against the government of Nicolas Maduro.
Saab explained that Borges He has two other arrest warrants that were previously issued, one for his "direct participation in the theft of gold" from Venezuela deposited in the Bank of England, and another for "planning and financing" the assassination attempt against Maduro, on August 4, 2018.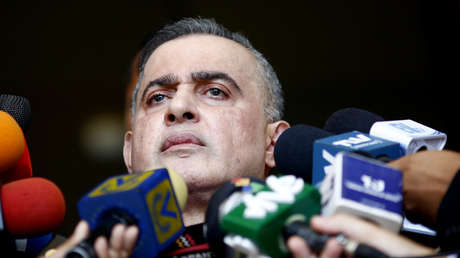 The Venezuelan prosecutor recalled that on April 30, 2019, a group of active soldiers, along with police officers, opposition leaders and former parliamentarians, they took Leopoldo Lopez out of his home, when he enjoyed the benefit of house by prison after being convicted by justice. Then, they moved to a point in Caracas, to call through social networks for a coup that they called "Operation Libertad".
Saab explained that for this attempt, the authorities have investigated 93 people, seven of them have been sentenced after admitting the facts, 19 are on trial and in prison, another five are on trial with a precautionary measure, two were pardoned and 38 are fugitives from justice.
Source: RT