The organizers of this festival in the Nevada desert, transformed into a field of mud by the rain, authorized participants to leave the premises on Monday. Thousands of people took to the road.
They are finally allowed to leave. Thousands of Burning Man festival-goers began leaving the site of this annual gathering in the Nevada desert on Monday, which was transformed into a quagmire after heavy rains in recent days.
"Operations Exodus has officially begun. The ban on movement [en vehicule] was lifted", the organizers announced on social networks, shortly before 3 p.m. (midnight, Paris time). Even before this authorization, thousands of people had taken to the road. Images captured by a CNN drone showing impressive lines of vans, cars and vehicles traveling in the same direction.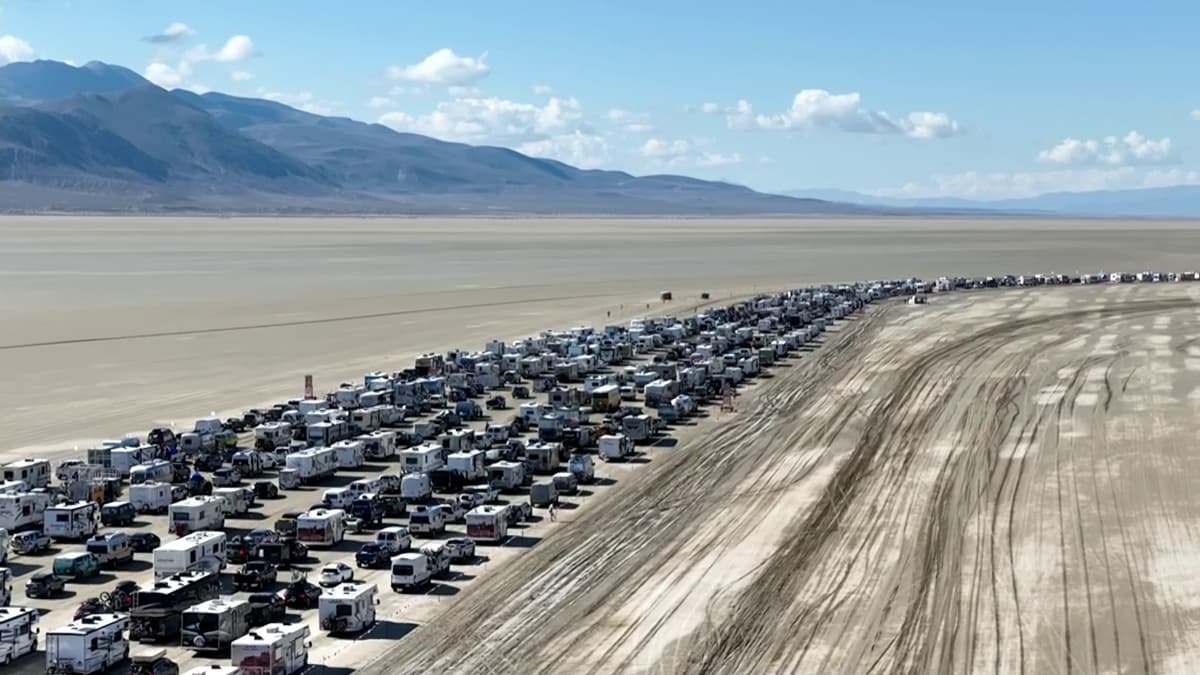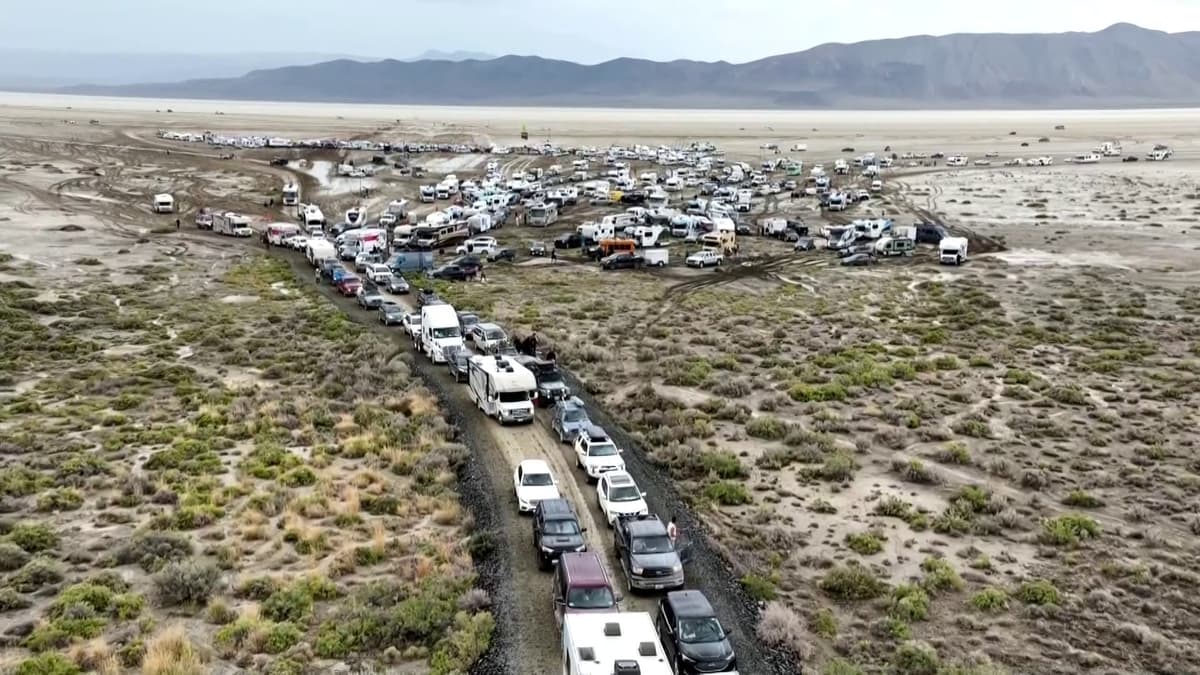 The space technology company Maxar also immortalized the scene, posting on X, formerly Twitter, photos taken in the morning (8:36 p.m. Paris time).
Thousands of festival-goers still trapped in mud
"Burning Man" is an indefinable annual gathering, part celebration of counterculture and part spiritual retreat, created in 1986 in San Francisco. Since the 1990s, it has taken place in the Black Rock Desert, a protected area in northwest Nevada, which the festival management is committed to preserving.
Access to Black Rock City, the name of the site, a few dozen kilometers from the first homes, had been closed on Friday due to bad weather which transformed the "Playa", an immense open-air area, into a visibly impassable muddy expanse.
Local authorities had asked people to "stay put until the ground becomes sufficiently solid and safe" to allow travel. Participants were notably invited to "conserve water, food and fuel and find warm and safe shelter".
At least one dead
Some 70,000 people were stuck on the site on Sunday morning, according to the county sheriff, some however trying to leave on foot, socks wrapped in plastic bags as boots, to reach the only passable road located some 8 km away.
Among them, celebrities like comedian Chris Rock and artist Diplo who were picked up by a fan after a grueling walk of several kilometers in the mud and recounted their journey on social networks.
In recent days, rains have caused flooding elsewhere in Nevada, including the city of Las Vegas. According to state police, bad weather at the festival caused one death, but authorities did not provide further details on the circumstances of the death.
Last year, Burning Man faced an intense heat wave with strong winds that had already made the experience difficult for the "burners", the nickname for festival-goers.
Source: BFM TV