There is evidence that the Pakistani Taliban possess modern weaponry, such as night vision goggles and cannons with laser and thermal sighting systems, which allows militants to be better prepared to carry out attacks against state security forces.
The interim prime minister of Pakistan, Anwaar-ul-Haq Kakar, stated this Monday that the military equipment, which had been abandoned in Afghanistan by the United States after the withdrawal of its troops, and that available to the Afghan Army, ended up in the hands of militants and part of this ended up in the hands of the Taliban* Pakistanis, AP reports.
American military equipment includes a wide range of devices, including night vision goggles and firearmswhich creates a new obstacle in the fight against the Taliban group in Pakistan, according to the politician.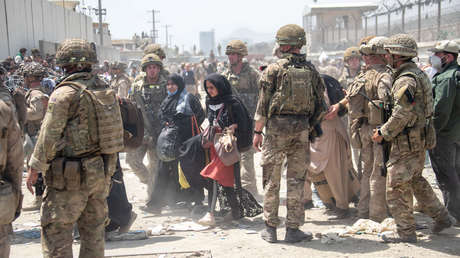 Although the amount of weapons left on Afghan soil is not specified, it is known that the Taliban appropriated an important arsenal manufactured in the United States: weapons, ammunition, helicopters and other modern military equipment of the Afghan forces, who handed them over to the Taliban.
The Pakistani militants, known as 'Tehrik-e-Taliban Pakistan' (TTP), is a group allied to the Afghan Taliban and lately They have intensified their attacks against national security forces. Furthermore, the fighters have demonstrated through various publications and videos that they have modern weapons, such as cannons with laser and thermal sighting systems, allowing them to perform ranged attacks. For his part, Kakar stated that it was necessary to adopt a "coordinated approach" to meet the challenge of American-made equipment held by the militants.
Previously, the US State Department released an unclassified version of a report dated March 2022 that reveals the causes of the catastrophic withdrawal. It was determined that, during both administrations of President Joe Biden and his predecessor Donald Trump, senior US officials did not sufficiently take into account the "worst possible scenarios and the speed with which they could occur.
In August 2021, US troops completed their withdrawal after 20 years on Afghan soil. According to the US president, the cessation of the military mission in the country was The best way to protect the lives of soldiers and to ensure that civilians could leave the country in the coming weeks or months
* The Taliban movement, designated as a "terrorist organization" by the UN Security Council, is declared a terrorist group and banned in Russia.
Source: RT