"Taiwan's resolution is the Chinese people's business, no external force has the right to interfere," Wei Fenghe, Chinese Defense Minister, replied.
US Secretary of Defense Lloyd Austin urged China to avoid "destabilizing actions" towards Taiwan in the course of meeting with Chinese Defense Minister Wei Fenghe in Cambodia on Tuesday, Reuters reports.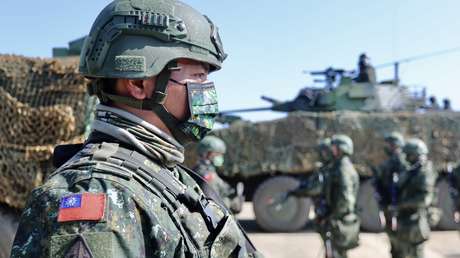 However, the senior US official described the talks with his Asian counterpart as "productive and professional". Pentagon spokesman Pat Ryder in a statement after the meeting said Austin discussed the importance of "substantive dialogue on reducing strategic risk and improving operational security."
"He expressed concern about the increasingly dangerous behavior shown by PLA (People's Liberation Army of China) planes in the Indo-Pacific region that increases the risk of an accident," Ryder revealed.
"It is a matter of the Chinese people"
"Taiwan's resolution is a matter of the chinese peopleno external force has the right to interfere," Wei Fenghe emphasized, quoted by the agency. The minister stressed that the United States must respect China's core interests and hopes that it can adopt a rational and practical policy towards the Asian giant.
It is the first meeting for Lloyd Austin and Wei Fenghe after US House Speaker Nancy Pelosi's controversial visit to Taiwan in August. Chinese officials condemned the visit, saying it undermined Beijing's sovereignty over the island.
Chinese leader Xi Jinping has said on multiple occasions that the Taiwan issue is "the first red line" that must not be crossed in bilateral relations between the two world powers.
China intensified military maneuvers around Taiwan while the US continues with a policy of strategic ambiguity towards the island, reserving the right to maintain special relations with Taipei and even providing it with military assistance.
Source: RT