From Washington they expressed their doubts that Beijing wanted to safeguard the "sovereignty and territorial integrity" of Ukraine.
US Secretary of State Antony Blinken has been skeptical of any peace initiative that Chinese President Xi Jinping might promote during his visit to Moscow from March 20-22.
As indicated by the senior official in a briefing on Monday, China will use this visit "to reiterate calls for a ceasefire under its peace proposal." However, he expressed doubts that Beijing was safeguarding the "sovereignty and territorial integrity" of Ukraine.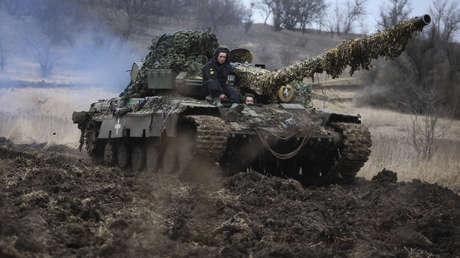 "Any plan that does not prioritize this fundamental principle is, at best, a delaying tactic or simply intended to facilitate an unfair outcome. That is not constructive diplomacy," Blinken said. "To call for a ceasefire that does not include the withdrawal of Russian forces from Ukrainian territory would, in fact, support the ratification of the Russian conquest," he stressed.
"The world must not be fooled by any tactical move by Russia, supported by China or any other country, to freeze the war on its own terms," ​​he stressed.
Blinken, who on this day announced an additional $350 million in US military aid to Ukraine, renewed his support for Ukrainian President Vladimir Zelensky. "If China commits to supporting the end of the war on the basis of the principles of the UN Charter – as called for in point one of its plan – it can engage with President Zelensky and with Ukraine on that basis and use their influence to force Moscow to withdraw its forces," he declared.
Source: RT