Next year, Taiwan will receive the first batch of the 108 tanks it bought from the US in 2019.
Taiwan will receive its first batch of M1A2T Abrams tanks from the US in 2024, the island's leader Tsai Ing-wen announced Monday, the Taiwan News reported. The first 38 main battle tanks will be delivered in 2024. 42 will follow in 2025 and another 28 in 2026.
These tanks are expected to increase the combat capability of the Taiwanese Army, particularly for joint fighting and firepower, by giving them good maneuverability and the ability to quickly respond to changes on the battlefield.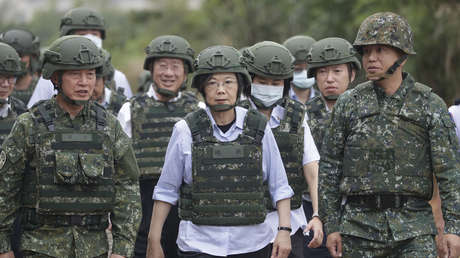 A group of Taiwanese servicemen will receive training in the United States before returning to Taiwan to become instructors.
The purchase of Abrams tanks is part of Taiwan's efforts to bolster its defensive capability on the north coast and strengthen the island's defense. The United States approved in 2019 the sale of 108 Abrams for 2,200 million dollars.
China accuses the US of turning Taiwan into an "munitions depot" by providing multi-billion dollar military aid. However, the actions of Washington and "Taiwanese separatist forces" will not deter Beijing's desire to unify with the island, the Asian giant said.
Source: RT