The Pentagon plans to train about 500 soldiers a month starting in January.
The Pentagon announced Thursday that it will expand its training program for Ukrainian troops and focus in combined arms and joint maneuvers.
"[Este] It is the next logical step in our ongoing training efforts, which began in 2014, to build the capacity of the Ukrainian Armed Forces," said agency spokesman Patrick Ryder.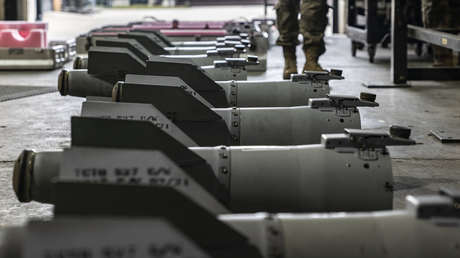 According to him, Ukraine will select the troops who will participate in the training, which is scheduled to take place at US firing ranges. in Germany from January. The Pentagon intends to train about 500 Ukrainian servicemen a month.
Ryder explained that the US plans to form "battalion-sized units" for its members to practice "live-fire exercises" and train to use systems already in use on the battlefield, rather than weapons that might be delivered to Ukraine in the future.
The spokesman specified that the soldiers will begin their training with activities in the classroom and then move on to practical exercises in the field, beginning work "among the lowest level units and advancing to the training of larger units."
According to Ryder's words, the US Army has trained 3,100 Ukrainian soldiers since April this year.
Source: RT