The high court of the North American country on Tuesday rejected the former president's request to issue an order that would have prevented the Treasury Department from delivering that documentation.
The US Supreme Court on Tuesday rejected former President Donald Trump's request to issue an order that would have prevented the Treasury Department from delivering six-year tax returns from the politician and some of his businesses to the Media and Taxes of the House of Representatives, currently controlled by the ruling Democratic Party, reports AP.

In 2019, that commission and its chairman, Democrat Richard Neal, first requested the then-president's tax returns as part of a research about him audit program of Internal Revenue Service and Trump's compliance with tax law.
At that time, Steven Mnuchin, who was serving as US Treasury Secretary, decided to withhold this information, arguing that the opposition was only asking for it for partisan reasons. The Justice Department defended the decision.
But with Joe Biden's arrival at the White House in January 2021, the committee renewed the request, requesting Trump's tax returns and additional information from 2015 to 2020. The government said the request was valid, detailing that the Treasury Department had to comply. Therefore, the former president tried to stop the delivery through legal channels.
broad authority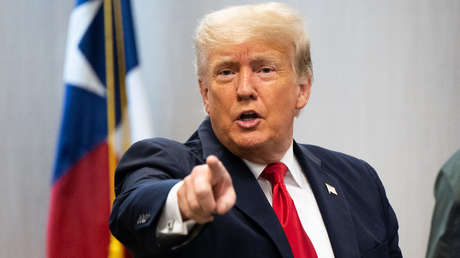 The lower courts agreed that the committee has broad authority to obtain such documentation and rejected Trump's claims that the agency was overreaching and only wanted the records so they could be made public.
On November 1, John Roberts, Chief Justice of the Supreme Court, imposed a temporary freeze to allow the court to weigh the legal issues raised by the defense of the former president and the counter-arguments of the current government and the Lower House.
Now, three weeks later, the court has lifted the order without comment, leaving Trump to turn those tax returns over to Congress after a three-year legal fight.
If the former president had persuaded the nation's high court to intervene, he could have run out of time for the committee, as the Republican Party takes control of the House of Representatives next January. If that had been the case, and if the issue had not been resolved by then, the application would almost certainly have been abandoned.
Source: RT