Republican and Democratic lawmakers are calling for action to be taken against the "unsustainable increase" in imports.
A group of 13 Democratic and Republican senators have sent a letter to the Administration of President Joe Biden in which they demand that it adopt measures against what they define as the "unsustainable increase in Mexican steel imports".
The proposal, led by Tom Cotton, Republican of Arkansas, was addressed to Commerce Secretary Gina Raimondo and Trade Representative Katherine Tai. In the document they warn of the violation of an agreement signed in 2019 between the US and Mexico on the elimination of tariffs.
According to the letter, in May of that year the US "raised its 25% tariffs on imports of Mexican steel", and it was expected that, if imports increased "significantly beyond historical trade volumes", the importing party could "impose 25% tariffs".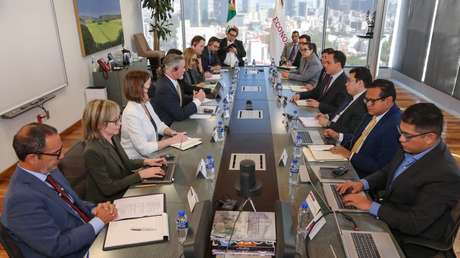 In this sense, they assure that "in recent months it has become clear that Mexican steel imports now 'exceed historical trading volumes' and they are 'increasing significantly.'"
"We urge the Biden Administration to immediately begin consultations under the 2019 agreement to address this surge in Mexican steel and return imports to 'historic trade volumes,'" with installments if necessary," the letter continues, accusing the Mexican government of refusing to "remedy this violation."
For all these reasons, they ask "to consider other mechanisms to guarantee compliance and protect American jobs, including the reapplication of tariffs."
Tariff Elimination Agreement
In May 2019, the US reached an agreement with Mexico and Canada to eliminate tariffs on steel and aluminum imports. "I am pleased to announce that we have just reached an agreement with Canada and Mexico, and we will send our product to those countries without the imposition of tariffs or without significant tariffs," announced the then tenant of the White House, Donald Trump.
For its part, the Mexican government stressed that Washington had agreed to "eliminate tariffs on Mexican steel and aluminum exports without establishing quotas."
Source: RT