The lawmakers say they will reaffirm Washington's support for kyiv, while engaging with their European partners at the Munich Security Conference.
US senators urged the US government and its allies to start training Ukrainian pilots in the use of advanced fighter jets.
This Thursday, legislators Richard Blumenthal and Lindsey Graham offered a press conference, who will travel to the Munich Security Conference together with a US delegation that includes Vice President Kamala Harris and Secretary of State Antony Blinken.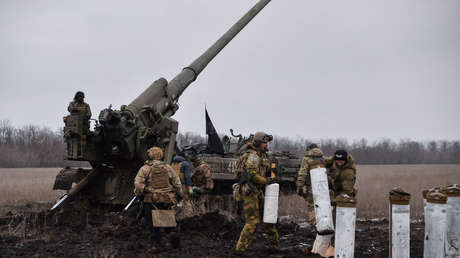 "The next thing you need [Ucrania] They are fighter planes. You cannot conduct combined arms operations without an air force. The MiG-29 is obsolete," Graham said, adding that it is time to think "about a modern air force for Ukraine". "We urge the administration [de Biden] and to all our allies to begin the process of training advanced combat aircraft for Ukraine now," he added.
For his part, Blumenthal said that "aircraft are necessary as part of the total architecture of the battlefield." He said that he hopes that kyiv will also soon receive Long Range Tactical Missile Systems (ATACMS)which reach up to 300 km.
Washington has refused to provide Ukraine with such missiles, citing that it does not have a surplus of such weapons in its arsenal, as well as concerns that Ukrainian troops could use the missiles to attack targets deep inside Ukraine's territory. Russia.
In any case, the senators said that will reaffirm US support for Ukrainewhile engaging with their European partners at the Munich Security Conference.
Blumenthal added that his purpose in attending the conference is to highlight that "The US will be in this fight for as long as it takes". According to the legislator, both the majority of Congress and the majority of Americans "believe that the fight in Ukraine is theirs." "Talk is cheap, we need to put our money where our mouth is, our army where our mouth is," he said.
Source: RT