According to Chinese military experts, this intention can fuel the space race between Beijing and Washington and the militarization of space.
US plans to establish a command post for its Space Force in Japan could fuel the space race between Beijing and Washington and the militarization of space, Chinese military experts said, quoted by the South China Morning Post on Monday.
The intention to establish the new command post was expressed at the end of August. Charles Taylor, vice commander of the US Space Force division in South Korea, said a small group of Guardians is already in Japan, but did not specify the location of the future post or the expected number of soldiers who will be deployed. over there.
According to Ni Lexiong, a professor at Shanghai University of Political Science and Law, the command centers located in South Korea and Japan "are not only directed against China's most powerful strategic weapons, such as intercontinental ballistic missiles and anti-satellite systems, but "They also help to interfere in the joint operations of the missile forces, Navy, Air Force and strategic support forces of the PLA (People's Liberation Army)."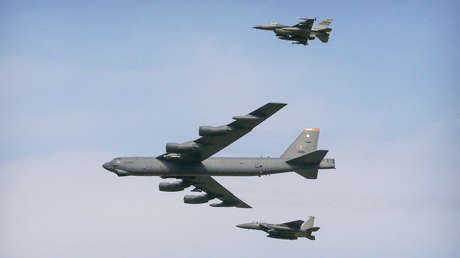 In turn, Song Zhongpin, a former Chinese Army instructor, said that Washington promotes its approach to space warfare. "The new deployment demonstrates that Joe Biden's administration continues (former US President) Donald Trump's space strategy of building the Space Force as a powerful arm with both offensive and defensive capabilities," said the expert.
Furthermore, he indicated that this deployment "will boost the militarization of space and lead to an arms race between capable countries, particularly Beijing and Washington." Song added that China lags behind the US in space technologies, warning that Washington can increase its advantage.
Meanwhile, Liang Guoliang, a Hong Kong military commentator, called the establishment of the new command post an example of the US commitment to military cooperation with Japan and South Korea in the context of the confrontation with Beijing, Moscow and Pyongyang.
"The ultimate goal of establishing the US Space Force is to deter or prevent a nuclear attack, because Washington feels a growing threat from China's hypersonic weapons systems," he stressed. He added that the intensification of cooperation between Russia and North Korea is the most worrying factor for the US.
Source: RT