Qualified by Moscow as a "terrorist attack", the attack left two civilians dead and a girl injured.
The secretary of the US Department of State, Antony Blinken, declared this Monday at a press conference that Washington is monitoring the situation after Ukraine's attack on the Crimean bridgewhich connects the homonymous peninsula with the Russian mainland, and which Moscow has described as "terrorist attack".
"It's a situation that we are monitoring. I have nothing in particular to detail about it. I can say that, as a general rule, of course, Ukraine has to decide how it conducts this war in defense of their territory, their people, their freedom," stressed the head of US diplomacy.
Meanwhile, White House National Security Council spokesman John Kirby said that Washington it is not in charge of "determining the legitimacy or illegitimacy of the targets that the Ukrainians attack". "Crimea is Ukraine. […] They themselves determine the objectives," he summarized.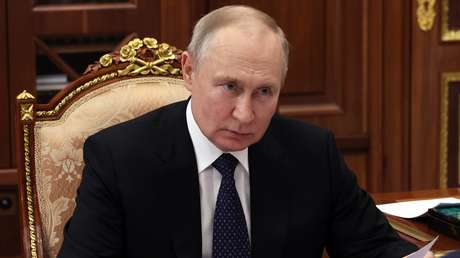 From the Russian National Antiterrorist Committee they detailed that kyiv used surface drones in the attack against the bridge registered early Monday, which left two people dead and a minor injured. After the explosion, vehicular traffic was paralyzed, unlike rail transport.
For his part, Russian President Vladimir Putin described the attack as "senseless crime", since —he recalled— the bridge is no longer used for the transport of military equipment. He also asserted that "there will be a response" from Moscow.
Suspension of the grain agreement
On the other hand, the US Secretary of State criticized Moscow's decision to suspend its participation in the grain agreement and accused Russia of "use food as weapons". "It will be harder to get food in places that desperately need it and prices will go up. The conclusion is that [la decision rusa] It's inconceivable," he said.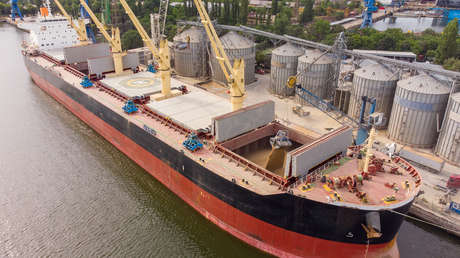 For his part, Kirby emphasized that US sanctions "they are not directedContrary to what Russian propaganda says, against Russian food and fertilizer". He also urged Russia to "reverse this dangerous decision."
From the Russian Foreign Ministry they explained this same day that Moscow opposes the extension of the agreement due to non-compliance with the obligations stipulated in the document to unblock exports of Russian cereals and fertilizers to the markets. Likewise, the Foreign Ministry argued that, despite the fact that the agreement was sealed in July 2022 with the aim of reducing the threat of famine and helping the poorest nations, more than 70% of the 32.8 million tons exported were shipped to high and upper-middle income countriesincluding the European Union.
At the same time, the Russian presidential spokesman, Dmitri Peskov, assured that Moscow will resume immediately the application of the agreement insofar as Russia's conditions are met.
Source: RT