The suspension of the former US president expires on January 7, 2023.
A group of US lawmakers sent a letter Wednesday to Meta's Global Affairs President, Nicholas Clegg, urging him to keep former President Donald Trump's social media account suspended.
The Facebook Oversight Board sanctioned Trump following the January 6, 2021 insurrection at the US Capitol. Since the company removed its Facebook and Instagram accounts on January 7, the two-year suspension will last until at least January 7, 2023.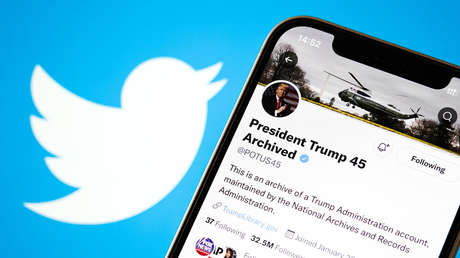 When Meta initially decided to suspend Trump's account, it was indicated that the ban will be extended if a "serious risk" to public safety is determined, risk that still persists, as argued by Democratic congressmen Adam Schiff and Sheldon Whitehouse.
"Two years later, we can unequivocally see that Trump continues to spread the 'big lie' and thus undermining our democracy. In fact, he has expressed his support for pardoning the people involved in the attack on the Police on January 6, if he ever gets the chance," they write.
Likewise, the parliamentarians urge the company to commit "to maintaining strong policies against electoral misinformation throughout the year", since they claim to be witnesses of the "propagation of falsehoods about voting and previous elections" on the platform.
Source: RT