In April 2012, the former leader of the Tijuana Cartel was sentenced to 25 years in prison.
A judge of the San Diego District Court in California rejected a motion filed by the former leader of the Tijuana Cartel, Benjamin Arellano Felixin which the former capo requested his early release from the US prison where he has been imprisoned for eleven years.
According to a document recovered by the San Diego Tribune, federal judge Larry Burns determined not to grant early release to the Mexican, because the seriousness of his crimes deserved "harsh punishment" filed by the court.
"His offenses were vile and heinous, displaying extreme cruelty, lack of conscience and disregard for human life. And he continued this course of conduct for decades," the decision published Tuesday says.
On April 25, the former capo asked the court for his early release "for humanitarian reasons", alleging that at almost 70 years old he could contract covid-19 and insisting that his health problems created "an extraordinary and compelling reason" to reduce his sentence.
In the motion presented, Arellano Felix also ensures that has been rehabilitatedafter spending "sufficient" time behind bars, given that before being imprisoned in the US, he served nine years in the La Palma prison in Almoloya de Juarez in the State of Mexico.
On this point, Burns indicated that US law prohibits the application of time served in another nation to a federal prison sentence within the US.
Regardless of these arguments, the judge indicated that he would not grant the defendant's release for any reason due to the risk that the ex-capo will contact his partners within the cartel again, whose activities are on the rise.
About Benjamin and the Arellano Felix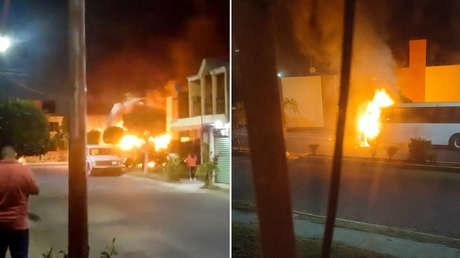 In April 2012, Benjamin Arellano Felix was sentenced in the United States to 25 years in prison, after the same San Diego District Court judge found him guilty of extortion and conspiracy to launder money. The kingpin was extradited to California in 2011, after being captured in 2002 in the state of Puebla in Mexico.
In 1989, the Arellano Felix brothers founded the Tijuana Cartel in the homonymous Mexican city of Baja California, near the US border.
Despite the fact that several of the organization's leaders have been arrested, the group specializing in the drug trafficking and money laundering It continues to operate to this day in northern Mexico, where violence has escalated in recent years, after those from Tijuana allied themselves with the Jalisco New Generation Cartel.
In 2022, Baja California positioned itself as the second most violent entity in Mexico, registering 2,402 murders in the year, according to figures from the Ministry of the Interior.
If you liked it, share it with your friends!
Source: RT