The document, prepared by the State Department, blames Trump and Biden for the troop withdrawal, which took place in 2021.
The US State Department on Friday released an unclassified version of a report dated March 2022 that reveals the causes of the catastrophic withdrawal of US troops from Afghanistan in 2021.
According to the document, the decisions of President Joe Biden and his predecessor Donald Trump to end the US military mission in Afghanistan had "serious consequences for the viability of the Afghan government" backed by Washington.
It was found that, during both administrations, senior officials did not sufficiently take into account the "worst case scenarios and the speed with which they could occur."
Likewise, the loss of military "facilitators" endangered Washington's diplomatic presence in the country, while the exit deadlines set first by the Trump Administration and then by the Biden Administration were not accompanied by a sufficiently detailed exit plan. , according to the report.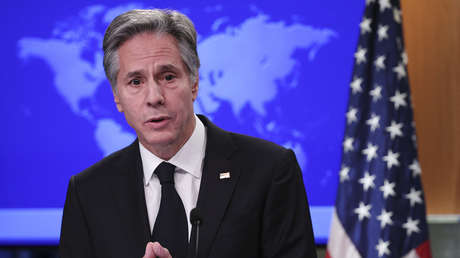 Washington's lack of preparation and planning to contain crisis situations aggravated the difficulties. The report notes that this happened because the State Department did not want to send the wrong "signals" to its Afghan partners. "Especially anything that might suggest that the US had lost confidence in the Afghan government."
The report's conclusions also hurt the State Department. Among them was the department's inability to expand its crisis management task force in the face of the Taliban's advance on Kabul between July and August 2021. "The appointment of a 7th floor manager to oversee all elements response to the crisis would have improved coordination between the different lines of effort," he says.
A "significant challenge," according to the report, "was determining the scale and scope of the operation, especially in terms of how many Afghans at risk would be included, how they would be prioritized, and how long their evacuation would take." . US officials "had not made clear decisions" on the matter, intensifying the challenges and adding to the confusion faced by diplomatic and military personnel on the ground.
In the course of its withdrawal, the US evacuated some 125,000 people from Afghanistan, including 6,000 Americans. More than 150 Afghans and 13 US servicemen were killed in a suicide bombing outside Kabul's Hamid Karzai airport as thousands tried to flee the country.
Source: RT