The announcement comes after months of Washington's rejection of kyiv's demands due to the serious danger that these weapons can represent for civilians.
The Administration of US President Joe Biden confirmed this Friday that they will supply Ukraine cluster bombsthe use of which is prohibited in much of the world.
During a press conference at the White House, National Security Adviser Jake Sullivan said that the official announcement will be formalized by the Pentagonand offered an explanation as to why Washington decided to give kyiv these weapons.
"We recognize that cluster munitions create a risk of harm to civilians for unexploded ordnance. That's why we put off the decision for as long as we could. But there is also a huge risk of civilian harm if Russian troops and tanks overwhelm Ukrainian positions and seize more Ukrainian territory and subdue more Ukrainian civilians," Sullivan explained, noting that Russia has used the munitions in question since the start of the conflict.
Likewise, Sullivan stressed that the delivery of these projectiles is "criticism"in the framework of supporting Ukraine with arms, at least while Washington increases its domestic production of artillery ammunition."We will not leave Ukraine defenseless at any time. And period ", she sentenced.
At the same time, Sullivan assured that there is a "big difference" between the cluster munitions used by Russia and those that Washington is going to provide to Ukraine, since the US munitions of this type that do not explode do not exceed 2.5%.
The announcement of the delivery, which will form part of a new military assistance package for Kiev, comes after months of refusal by Washington in response to the demands of the Government of Ukrainian President Vladimir Zelenski. The White House he resisted to hand over cluster bombs for their potential ability to indiscriminately affect the civilian populationaccording to humanitarian groups.
Washington's approval comes at a time when Ukraine is still trying to score some successes in its counteroffensive against Russian troops, while both the West and kyiv have admitted that their military actions they are slower than expected.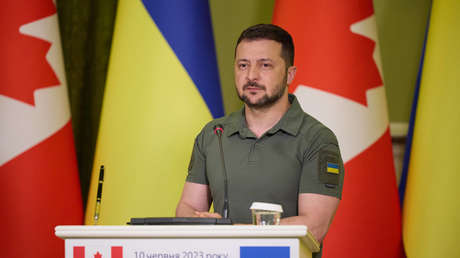 What are cluster bombs?
Cluster munitions, first used during World War II, can be used in rockets, bombs, missiles, and artillery shells. After being launched, they open in mid-flight, spreading many minibombs over a wide area.
Critics argue that when these submunitions are dispersed, they can maim and kill civilians, compounded by the risk associated with unexploded projectiles, which represent a danger for years. According to humanitarian groups, a fifth or more of these bombs may detonate if they are disturbed or managed years after being releasedcollects The New York Times.
They are forbidden?
Since World War II, cluster bombs could have cost the lives of more than 50,000 civilians. Those affected, including children in Syria, Yemen, Afghanistan, Lebanon, Balkan countries and Laos, continue to be victims of incidents linked to remnants of these munitions.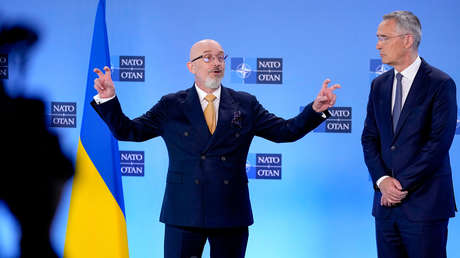 Due to the lethal incidence of these weapons in the civilian population, 123 countries adopted a convention in 2008 prohibiting the use of cluster bombs. It should be noted that 111 nations are part of the agreement, while only 12 are signatories. However, The US, Ukraine, Russia, China and Israel did not join the treaty.
After the adoption of the agreement, 99% of arsenals of the bombs in question was destroyed, according to data from the Coalition Against Cluster Munitions. In particular, almost 1.5 million munitions and 178 million submunitions from the countries that are part of the pact were destroyed.
Meanwhile, the human rights organization Human Rights Watch (HRW) spoke out against the delivery of this weapon by the Government of Joe Biden, alleging the risk it entails for the civilian population.
From HRW they also pointed out that both Russia and Ukraine have used cluster bombs throughout the conflict. In particular, they denounced that kyiv attacks with the use of these munitions caused "many victims among Ukrainian civilians" during the shelling of the city of Izium (Kharkov province), when the city was under the control of Russian forces in 2022.
More information, shortly.
Source: RT