However, the White House admitted that the operation could hamper the actions of the Kurdish militias it supports in their fight against the Islamic State.
Commenting on the operation launched by Turkey against Kurdish positions in northern Syria, the spokesman for the White House National Security Council, John Kirby, stated that Ankara have the right to self defensealthough he stressed that his actions could complicate the fight against the Islamic State by the Kurdish militias supported by Washington.
"Turkey follows experiencing a terrorist threat legitimate, especially in its southern part. Certainly, they have every right to defend themselves and their citizens," the senior official was quoted as saying by Anadolu and Politico news agency.
However, the Turkish operative 'Claw-Sword' "could force a reaction from some of our partners of the Syrian Democratic Forces [FDS] that would limit and restrict their ability to fight the Islamic State," he said.
The SDF militias, which are supported by Washington and control part of the territory in northeastern Syria, include the Popular Protection Units (YPG, in Kurdish), which Ankara considers to be a branch of the Kurdistan Workers' Party (PKK), classified as a terrorist by the Turkish authorities.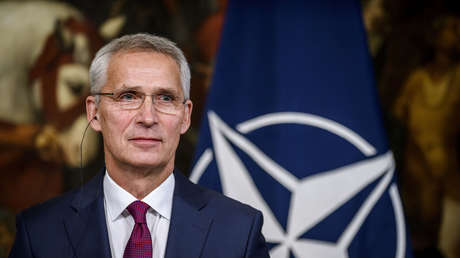 Operation in response to the attack in Istanbul
Since last Sunday, the Turkish forces have been carrying out an operation that also includes the northern territory of Iraq with the use of aerial means and artillery. The military response follows the recent deadly explosion in Istanbul's city center, behind which Ankara says Kurdish militias are. The attack, which occurred on November 13, caused six deaths and 81 injuries.
The Turkish Defense Ministry assured on Sunday that the military operation is carried out in accordance with the right to "self defense" collected in Article 51 of the UN Charter. On Monday, the holder of this portfolio, Hulusi Akar, reported that 184 terrorists were neutralized in the first 48 hours of the operation.
For his part, Turkish President Recep Tayyip Erdogan promised on Tuesday "eradicate all terrorists as soon as possible". "We know the identity, location and history of the terrorists. Also we know very well who sponsors, arms and encourages terrorists", he said during a visit to the province of Artvin.
Although Turkey claims to have only attacked terrorist positions, representatives of the SDF denounced the deaths of several civilians and accused Ankara of "war crimes".
Source: RT