The spacecraft was launched aboard a SpaceX Falcon 9 rocket on June 12, to carry out an experiment in space related to the cultivation of ritonavir crystals, a drug used to treat HIV patients.
A space capsule in which crystals of an anti-HIV drug were manufactured will remain in orbit indefinitely, after US authorities rejected its re-entry to Earth, as well as its landing on the Earth's surface.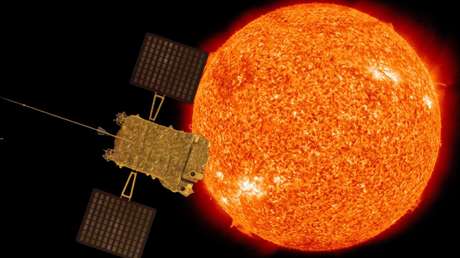 A spokesperson for the US Air Force (USAF), quoted on Saturday by the Tech Crunch portal, reported that the company Varda Space Industries was denied permission for its spacecraft to land on a area within the Utah Test and Training Range, due to a "general security, risk and impact analysis".
Likewise, he assured that "in a separate process", the Federal Aviation Administration (FAA, for its acronym in English) did not grant a commercial license for re-entry to our planet from the small space pharmaceutical laboratory.
"All organizations continue to work to explore recovery options," the spokesperson said, reiterating that Varda is examining "alternative plans", although without specifying if this means that the company, based in California, will look for other sites to carry out the landing of its re-entry vehicle, called W-Series 1.
Similarly, an FAA spokesperson said that Varda's request to obtain a commercial reentry license was rejected on September 6 because the company "failed to demonstrate compliance with regulatory requirements". "On September 8, Varda formally requested that the FAA reconsider his decision," the spokesperson said, noting that this "reconsideration request is pending."
The capsule will be stranded in space
For her part, Varda did not issue any statements about the situation, limiting herself to post last Friday on his X social network account (formerly Twitter) that his "spaceship is in good condition in all systems." Furthermore, he asserted that the W-Series 1, which weighs 120 kilos, was "originally" developed to stay around "a full year in orbit if necessary". "We look forward to continuing to collaborate with our government partners to bring our capsule back to Earth as soon as possible," she concluded.
Over the last day, for the first time ever, orbital drug processing happened outside of a government-run space station Our crystallization of Ritonavir appears to have been nominal This is our first step in commercializing microgravity and building an industrial park in LEO pic.twitter.com/BmTS85efCp

—Varda Space Industries (@VardaSpace) June 30, 2023
On June 12, a SpaceX Falcon 9 rocket transported the Varda spacecraft into space, with the purpose of conducting an experiment related to growing crystals of ritonavir, a drug used to treat HIV patients, in a span of 27 hours. This test was completed on June 30. Previously, the capsule was scheduled to return to Earth on July 17.
However, Varda advertisement on July 20 that the re-entry date had been delayed, without giving details about when it would take place. A source familiar with the matter told Tech Crunch that the company planned for the spacecraft's re-entry into Earth's atmosphere to take place between September 5 and 7. This information was confirmed by the USAF spokesperson.
If you liked it, share it with your friends!


Source: RT