From the White House they allege that it is an "error" and that the documents "were inadvertently misplaced."
The office located in a think tank in Washington, in which the US President, Joe Biden, kept classified files from the time of his vice presidency, "was not authorized to store" such documents, the attorney general of United States declared Thursday. USA, Merrick Garland, during a press conference, in which he also appointed Robert Hur as special prosecutor in the case.
"On the afternoon of November 4, 2022, the National Archives Office of Inspector General contacted a Justice Department prosecutor. It informed him that the White House had notified the Archives that documents bearing trademarks had been discovered. classification in the office of the Penn Biden Center for Diplomacy and Global Engagement […] Said office was not authorized to store classified documents," he said, referring to the chronology of the investigation.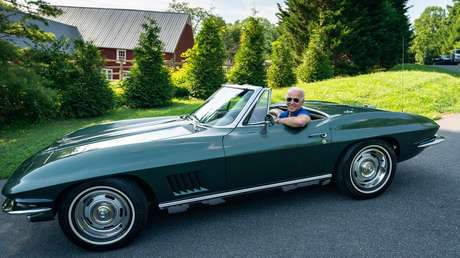 For its part, the White House continues to deny any culpability of Biden, and ensures that "the documents were inadvertently misplaced."
"As the president has said, he takes classified information and material very seriously. […] We have cooperated closely with the Justice Department throughout its review, and we will continue that cooperation with special counsel. We are confident that a thorough review will show that these documents were inadvertently misplaced, and that the president and his attorneys acted promptly upon discovering this error," he stated in a statement. release Richard Sauber, special adviser to the White House.
The US president's team found the classified files on November 2, six days before the midterm elections, but the fact only made it to the press this week. Later, this Thursday, it was learned that Biden's lawyers had discovered additional classified documents in the garage of his residence in Wilmington, Delaware.
In this context, the Justice Department is investigating whether Biden improperly handled confidential records, which could be a crime, after he left the post of vice president in 2017 after the end of the Barack Obama Administration.


Source: RT