The hiring rate is 15% higher than internal benchmarks for the Pentagon's spending rate, a senior Army official said.
The US Army has accelerated the purchase of weapons to replenish its reserves, depleted by the massive shipment of assistance to Ukraine in the framework of the Russian military operation, announced Douglas R. Bush, assistant secretary for Acquisition, Logistics and Technology of the Army of the country, quoted by Reuters.
According to Department of Defense contracting data, contracts have been awarded to the value of $2.6 billion since Washington began using the Presidential Withdrawal Authority (PDA), which allows rapid delivery of weapons without congressional approval to respond to an unforeseen emergency.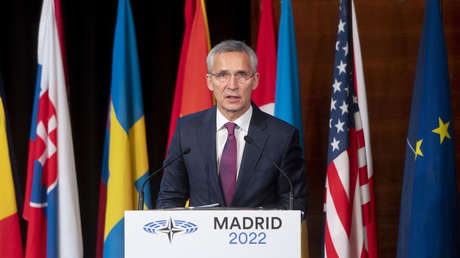 Meanwhile, since mid-October, the North American country has signed contracts with arms manufacturers worth close to 1,000 million dollars, including one with the Lockheed Martin company estimated at 477 million dollars.
According to Bush, this supposes an acceleration in the rate of decision of the contracts that exceeds the internal references of the rate of spending of the Pentagon by 15%. He added that the Army received a first tranche on May 3 to replenish reserves and later received a package that ranged from hundreds of millions to nearly $1 billion every few weeks.
Since the start of the Russian operation on Ukrainian soil, Washington has provided kyiv with approximately $17.9 billion in military assistance.
Source: RT