The report says Pyongyang has advanced preparations at its Punggye-ri test center for its seventh nuclear test.
UN experts prepared a report in which they warned that in the first six months of the year, North Korea resumed the tasks to carry out new nuclear tests. In addition, they affirmed that the country is advancing with the development of a key material for this type of weapon.
According to the report, "The work at the Punggye-ri nuclear test site paves the way for more nuclear tests for the development of nuclear weapons." If a new test is carried out, it would be the seventh since 2006 and the first since September 2017 when, according to the North Korean government, it detonated a thermonuclear bomb that could be incorporated into its intercontinental ballistic missiles.
In addition, they detailed that North Korea began the re-excavation of the entrance to tunnel 3 in Punggye-ri last March and "rebuilt the support buildings originally dismantled in May 2018."
"Satellite imagery showed an increased number of vehicle tracks around this secondary entrance from mid-February 2022, followed by the construction of a new building adjacent to the entrance in early March," they added.
In that sense, they revealed that "a pile of wood, for its possible use in the construction of the tunnel structure, was also detected around the same time."
Another point in the report warns that Pyongyang "continued to develop its capacity for production of fissile nuclear materials" at its main nuclear complex in Yongbyon.
Likewise, the UN experts pointed out that North Korea accelerated its missile programs launching 31 "combining ballistic and guidance technologies", including six intercontinental ballistic missiles and two "explicitly described as ballistic weapons", as well as advancing the development of "tactical nuclear weapons".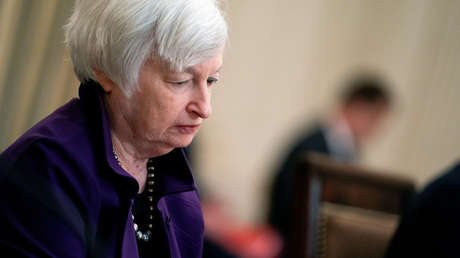 Cyber ​​attacks and cryptocurrency theft
Another of the topics of the report prepared by the UN specialists points out the cyberattacks carried out by Pyongyang, with which it allegedly stole "hundreds of millions of dollars" in cryptocurrencies to solve its nuclear and missile programs.
"Other cyber activities focused on the theft of information and more traditional means of obtaining information and materials of value for prohibited programs continued," which include "weapons of mass destruction," they detailed.
Finally, they mentioned that North Korea continued with the illicit oil imports and the coal exports, thus evading international sanctions.
Last Wednesday, August 3, Pyongyang's permanent representation to the UN stated that "North Korea withdrew from the Treaty on the Non-Proliferation of Nuclear Weapons (NPT) through a legitimate procedure under the relevant article of the treaty."
"Consequently, no one has the right or reason to accuse this country, which possesses nuclear weapons and is not a party to the NPT, of exercise their right to self-defense," assured.
Source: RT