"To be honest, I am very surprised what 6,000 civilians are still doing there," said the Ukrainian deputy prime minister.
Ukraine's Deputy Prime Minister Irina Vereshchuk has urged residents of the city of Artiomovsk (known as Bakhmut in Ukraine) in the Donbass area to evacuate.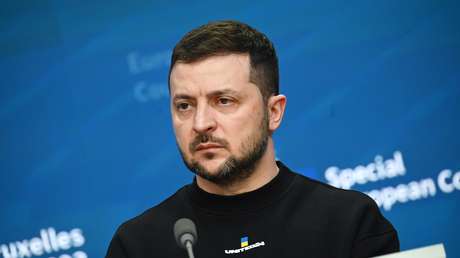 "To be honest, I'm really surprised what 6,000 civilians they continue to do there," Vereshchuk wrote on his social networks. "I appeal to the civilians who are still in Bakhmut (Artyomovsk). If you are reasonable, law-abiding and patriotic citizens, you should evacuate immediately," he stressed.
The senior official argued that by staying in the city, civilians are risking their lives and those of the people who are trying to help them, as well as getting in the way of the Ukrainian troops defending the area.
"So, once again, I urge you to evacuate immediately. You know how to do it and where to go," he concluded.
Artiomovsk is a key city of the Donetsk People's Republic that has seen heavy fighting in the last few months. On February 1, the Russian Army surrounded the town.
Source: RT