Dmitri Kuleba also lamented that the West lacked a coherent strategy on the Black Sea, whereas Russia has always had one.
Foreign Minister of Ukraine Dmitri Kuleba called for the black sea will be demilitarized and became in internal NATO waters.
"The time has come to turn the Black Sea into what has become the Baltic Sea: a NATO sea. […] We call for the demilitarization of the Black Sea so that law-abiding and peaceful countries can use the common sea for trade, travel and freedom of life without fear of Russian warships," he told a security conference in the Black Sea held in Bucharest and broadcast by local media.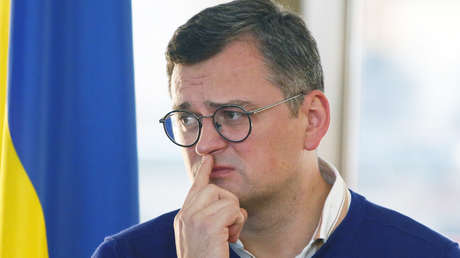 Kuleba also lamented that the West Lacked a coherent strategy over the Black Sea, while Russia has always had it. "At all times, Russia acted when the West hesitated," she said.
In addition, he confirmed kyiv's intention to establish control over the new regions of Russia: the Donetsk and Lugansk republics, and the Kherson and Zaporozhye provinces.
"It will never be a NATO sea"
Kremlin spokesman Dmitri Peskov has responded to the Ukrainian Foreign Minister, stating that the Black Sea would never be a NATO sea, reports Interfax.
"We have paid attention. The statement itself is based on two contradictions. NATO and demilitarization are mutually exclusive. The Black Sea will never be a NATO sea," Peskov told reporters.
"It is a common sea for all the riparian countries. It should be a sea of ​​cooperation, interaction and security. It must be indivisible security," he stressed.
Russia launched a special military operation in Ukraine on February 24, 2022 to "protect people who have been subjected to abuse and genocide by the Kiev regime for eight years." At the end of September 2022, Russian President Vladimir Putin signed the agreements on the accession to Russia of the Donetsk and Lugansk republics and the Kherson and Zaporozhye oblasts. "It is the will of millions of people", commented the president.
Source: RT