Moscow has insisted many times that it has never refused to hold negotiations to resolve the situation around Ukraine.
The advisor to the head of the Ukrainian Presidential Office, Mikhail Podolyak, insisted that there will be no peace negotiations with Vladimir Putin, given that the Russian president "never keeps his word."
In an interview for the Italian newspaper Corriere della Sera, Podolyak stated that the Russian president acts "under the illusion that he can get away with it, violating all the rules," and that he would consider Kiev's eventual "willingness" to negotiate with Moscow as a "weakness to exploit for one's own benefit".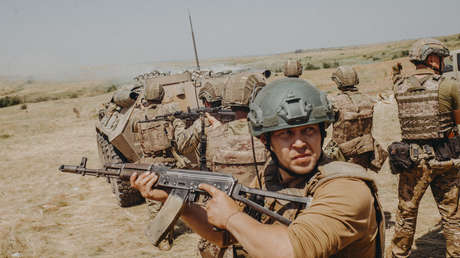 He argued that Russia "continues to deceive itself" by believing that it has the resources to "retain the occupied territories" and that "negotiating is nonsense". He said Moscow "needs to suffer major tactical defeats on the front" for the Russians to make a "more realistic evaluation" of the situation.
Later, the presidential advisor wrote on his Twitter account that Putin is not a "suitable" person to negotiate. He referred to the death of the head of the Wagner group, Yevgeny Prigozhin, describing it as a "demonstrative murder" which shows that the president "will not comply with any agreement." "As long as Putin remains president, the war will continue, dragging Russia further and further into the abyss of chaos," he asserted.
Russia has repeatedly insisted that has never refused to hold negotiations to resolve the situation around Ukraine. Likewise, he has stated that the Ukrainian Government obeys Western leaders, who will not allow Kiev to enter into peace negotiations because they want to continue trying to weaken Moscow.


Source: RT