As of October 1, Ukrainian female doctors and pharmacists will be required to enroll in the national army. Their mobility beyond the country's borders will be limited.
Going abroad for women who must serve in the Ukrainian Army will be regulated from October 1 by the same rules that apply to men, Fyodor Venislavsky, a member of the parliamentary committee of the Verkhovna Rada for national security issues and representative of the President of Ukraine in Parliament.
"Women forced to perform military service "They are going to go abroad in the same order established for men obliged to serve," he announced.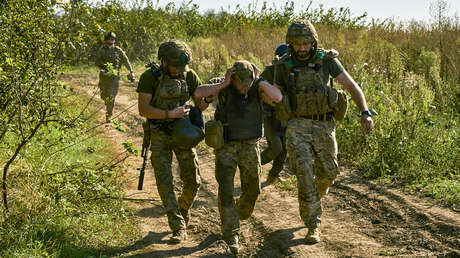 "That is, if they had separate documents that give them the right to temporary departure, then yes, they could leave. If they don't have them, then, just like men, will have limitations on their right to travel [fuera de Ucrania]"explained the politician.
Earlier, President of Ukraine Vladimir Zelensky signed a law on the enlistment of Ukrainian women for service in the Army. Within the framework of this rule, women with medical or pharmaceutical training must enroll in the ranks of the country's armed forces on a mandatory basis, while the rest of the female population can do so of their own free will.
Source: RT