The authorities of Cartagena issued an alert to warn the population about the consumption of this powerfully toxic fruit.
A couple of Spanish tourists were hospitalized after they tasted a fruit from the tree known as 'manzanillo de la muerte', extremely toxic and even deadly, in the city of Cartagena, capital of the Colombian department of Bolivar.
The information was provided by the District Administrative Department of Health, which published on its social networks that the foreigners were in the emergency room at the Blas de Lezo Clinic, in that heritage city, after consuming this fruit. According to RCN, both They recovered and were discharged. after poisoning.
In an institutional video posted on the networks, Alvaro Cruz, doctor at the Emergency Regulatory Center, belonging to the aforementioned Department, issued an alert about the consumption of the fruit of the tree also known as 'beach manzanillo' or 'tree of death', whose scientific name is 'Hipponame mancinella', which is "powerfully toxic and can be fatal for human beings.
Apple flavor and smell
Cruz explained that this plant is mainly located in Playa Blanca, located on the island of Baru, 45 minutes from the capital of the department, and in the Los Corales urbanization, in Cartagena.
Be careful with this fruit, it could lead to death… It looks like an apple, it tastes like an apple, but it is not an apple… Manzanillo of death… It is available in the Los Corales and Manzanillo del Mar neighborhoods in #Cartagenapic.twitter.com/ewb4SzJsbE

— Juan Carlos Ceron (@ceroncar) September 5, 2023
The fruit that causes poisoning is green and has a smell and taste similar to that of an apple. However, its toxins produce burns in the esophagus, difficulty breathing due to edema in the airways, digestive bleeding and even death.
The toxic power is such that even taking shelter under the tree during the rain could cause eczema and injuries due to contact of the sap with the skin or eyes.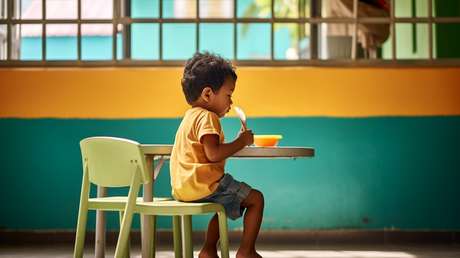 Can cause death
"The fruit has a pleasant flavor and an apple smell, when tasting it no problem is detected, it is with the passage of hours that symptoms begin to be felt"says Cruz in the video.
For this reason, he asks the population to refrain from eating it because several patients have already been treated in different clinics and hospitals in Cartagena.
He recalled that the most recent case was of a 27-year-old person, who after eating that fruit, entered the emergency service with respiratory distress, abdominal pain and a burn in the esophagus. She was under observation for several days until she was out of danger.
"This fruit, if consumed in large quantities, can cause death," he said.
If you found it interesting, share it with your friends!


Source: RT