Morrisons and Tesco supermarkets have banned the use of Hikvision and Dahua products on their premises after receiving notices that they could allegedly pose a threat.
British supermarkets Morrisons and Tesco have banned the use of surveillance cameras made by Chinese companies Hikvision and Dahua in their stores, citing security concerns and alleged discriminatory treatment by the Chinese government against Uyghur Muslim minority northwest of the Asian country, according to The Telegraph.
Two of the largest retail chains in the UK have also revealed that this decision was made in response to pressure from the British civil organization Big Brother Watch, which accused Chinese companies of providing technology "that facilitates prosecution and oppression" of various ethnic groups in different regions of China.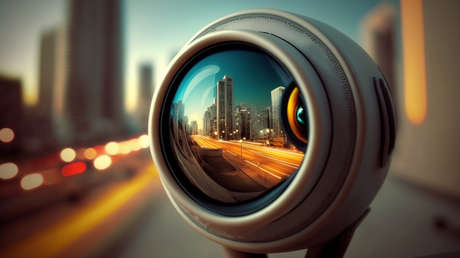 In addition, the association mentioned the "security concerns" allegedly caused by Hikvision and Dahua products given "their ties to the Chinese state".
Both supermarkets were willing to comply with the warnings about alleged human rights violations in China and changed suppliers, gradually introducing new devices in their stores.
Likewise, the head of legal and political affairs of Big Brother Watch, Madeleine Stone, stated that the artificial intelligence technologies used by these companies also pose "a risk to the privacy and security of British citizens" and urged the authorities to "ban these companies" that "they have no place" in the UK.
So far, the government has asked officials to stop installing Chinese surveillance cameras in buildings of a "confidential" nature. Meanwhile, the police are reviewing the use made of this equipment, amid growing concerns about the reach of Chinese intelligence in the West.
For its part, Hikvision dismissed as "absolutely false" the accusation against him for threatening the national security of the United Kingdom and insisted that he scrupulously followed the rules and regulations of the country. Dahua also stated that he complied with "all applicable local, national and international laws, regulations and conventions".
In November last year, United States banned import any Hikvision technology, also considering it a risk to national security.
Last February, the australian department of defense announced it would remove cameras from Hikvision and Dahua, amid evaluations "of all surveillance technology" at its facilities.
Source: RT