The platform replaces its classic blue bird with an X and the domain will be X.com.
The magnate Elon Musk presented this Monday the new name and logo of his social network Twitter. The platform will replace its classic blue bird with a x and the domain will be x.com.
The owner of Twitter wrote several tweets in the past midnight about this important change. "And soon we will say goodbye to the Twitter brand and, little by little, to all the birds," he said.
Subsequently, shared An image of the new logo projected on the headquarters of the social networking company, in San Francisco, California (USA).
For her part, the executive director of the platform, Linda Yaccarino, also shared the new design and wrote: "X is here! Let's do it!". "Twitter made a huge impression and changed the way we communicate. Now X will go further, transforming the global public square," he added in another tweet.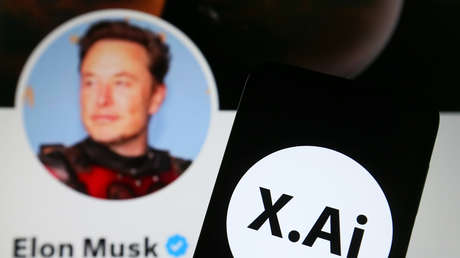 X is a designation that Musk has used repeatedly in the names of his companies and products for a long time. In October of last year, he announced that "buying Twitter is an accelerator to create X, the application for everything."
After Elon Musk bought Twitter in October last year, the company changed its business name to X Corp., reflecting the billionaire's vision of creating a "super app", like China's WeChatcollects Reuters.
Since then, the mogul has made sweeping changes to the platform, including mass layoffs, the introduction of a payment verification plan, among others.


Source: RT