"Right now, the real wages of the average American worker are higher than before the pandemic," the US president wrote on the social network on Monday.
Twitter's Community Notes feature — whereby volunteers can add context to misleading or inaccurate tweets so that one of these clarifying notes is later displayed alongside the post — corrected a claim made by the US president. USA, Joe Biden, on the supposed effectiveness of his economic policies.
Biden took to Twitter on Monday to praise the impact of the so-called 'Bidenomy'ensuring that the payments received by workers during the last two years have increased compared to the figures registered before the covid-19 pandemic.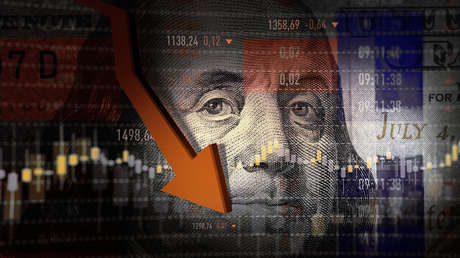 "Right now, real wages for the average American worker are higher than they were before the pandemic, and the lowest-paid workers have earned the most," wrote the mandatary. "That's 'Bidenomics,'" he stressed.
Said tweet was criticized for "containing a factual error", since the data pointed out by Internet users showed that salaries, adjusted for inflation, are now lower than those paid at the end of March 2020.
"The tweet's claim about real wages contains a factual error," the users wrote on behalf of Community Notes.
"On March 15, 2020, when the US COVID-19 shutdowns began, real wages adjusted for inflation (AFI) were $11.15. On July 16, In 2023, real AFI salaries were $11.05," they asserted. "AFI real wages are still lower (not higher) than before the pandemic," they clarified.
Biden's post on the apparent success of his economic policies comes as he seeks re-election in 2024. In his recent campaign speeches, the current US leader has been touting 'Bidenomics' and its alleged impact.
"Overstimulating the economy"
In a statement released last week by the White House, the administration declared that the plan — which grows the economy "from the middle out and from the bottom up" — "is already serving the American people, including the Latino community ". In that sense, the Biden Administration said that its policies help reduce unemployment and poverty among citizens of Latin American origin, in addition to providing them with a better medical attention.
However, some economists equate the president's economic course with excessive spending and inflation.
"They spend like drunken sailors: that's what's causing problems," Desmond Lachman of the American Enterprise Institute told Fox News. "It's easy to bring unemployment down for a short period of time, but it's hard for a long period of time. The way they brought it down so much is by overstimulating the economy, but now they have inflation", he explained.


Source: RT