A total of 18 million doses of the drug RTS,S/AS01 will be delivered to those nations over the next two years.
Twelve countries in Africa will receive 18 million doses of the world's first malaria vaccine to combat the disease that claims the lives of nearly half a million children each year.
He drug RTS,S/AS01 It will be supplied over the next two years. Among the countries that will benefit are Benin, Burkina Faso, Burundi, Cameroon, Democratic Republic of the Congo, Liberia, Niger, Sierra Leone and Uganda, where the incidence and mortality rates due to malaria are higher, according to a statement released by the United Nations Children's Fund (Unicef).
"This vaccine has the potential to have a big impact in the fight against malariaand when widely implemented in conjunction with other interventions it can prevent tens of thousands of deaths each yearThabani Maphosa, head of the Gavi vaccine alliance, said. Another 16 African countries have also applied for the drug.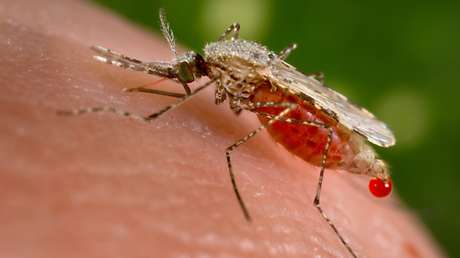 The use of the RTS,S/AS01 began in 2019, within the framework of a pilot program released in Ghana, Kenya and Malawi. More than 1.7 million children have already been vaccinated with the drug in those countries. The results obtained in the program allowed to classify the vaccine as "safe and effective" in reducing deaths from malaria.
Malaria is an infectious disease caused by parasites transmitted to humans through the bite of mosquitoes of the genus Anopheles. Symptoms include fever (which may be periodic), chills, stiffness, sweating, diarrhea, abdominal pain, respiratory distress, confusion, seizures, hemolytic anemia, and kidney abnormalities.
Source: RT