Starting next July 1, Ankara will charge $4.42 per ton of weight for each merchant vessel.
The Turkish authorities have decided to increase by 8.3% the tariff for maritime transport through the Bosphorus and Dardanelles straits, the only route that connects the Black Sea with the Aegean (and through it, with the Mediterranean ).
Commercial ships will pay $4.42 per ton from July 1 and the General Directorate of Maritime Affairs of Turkey's Ministry of Transport and Infrastructure expects the increase to increase the country's annual revenue by up to $900 million, the newspaper reports. Aydinlik.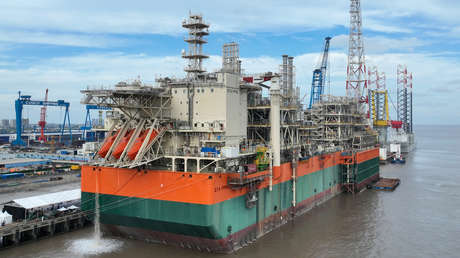 According to the Montreux Convention (1936), which regulates the use of both straits, Ankara reserves the right to charge vessels that cross its waters for lighthouse services, rescue and sanitary inspections.
Turkey already multiplied the rate of this toll by five last October, after abolishing the payment system with a currency exchange that since 1983 established a 75% discount. The aforementioned agreement stipulates that the calculation be made based on the gold franc, which was equivalent to 80 cents on the dollar for decades, while in October 2022 its value amounted to 4.08 dollars.
The Montreux Convention guarantees, in times of peace, complete freedom to cross the Straits for all civilian vessels and warships of countries that have access to the Black Sea, and imposes time restrictions on vessels flying foreign flags. the region. Also, Ankara has the right to close this seaway to foreign warships during a conflict and to merchant ships from countries involved in a war with Turkey.
A few days ago, Turkish media reported that the amount of cargo handled in the country's ports decreased by 2.5% in April compared to April 2022. Likewise, transit cargo shipments made by sea fell by 28 .7% compared to the same month of the previous year.
Source: RT