The Turkish Interior Minister has stated that the US and the West do not want their country to be independent and free.
The United States "feeds the Kurdistan Workers' Party (PKK) and the Democratic Union Party (PYD)" and, together with the West, has been supporting Kurdish formations, considered by Ankara to be terrorists, "with money, logistics and human resources for years," Turkish Interior Minister Suleyman Soylu denounced on Thursday.
At the same time, Soylu has declared that "psychological warfare is being waged against Turkey", just at a time when the country is recording significant tourism revenue. "The US and the West don't want us to be independent and free in this region," she said.
"The day we set the goal of attracting 60 million touriststhe day we announced that we had achieved 46,000 million dollars of income from tourismthey started a new psychological war against Turkey," he said, ruling on the temporary closure of some embassies and consulates in the country for security reasons.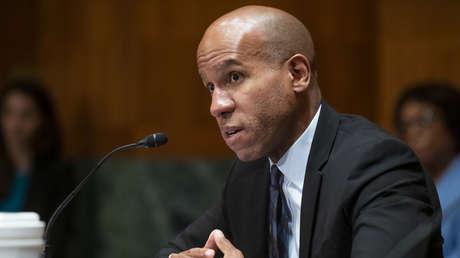 Germany, the Netherlands, Sweden and the United Kingdom are some of the states that closed their diplomatic facilities in Istanbul this week. The German Embassy mentioned the risk of possible attacks in response to the burning of Korans in Europe. The US and other countries, for their part, issued travel advisories urging their citizens to be on the alert.
Accusing the US and its Western allies of seeking "establish a terrorist stateWith his support for the Kurds, at the expense of the well-being and security of the Turks themselves, the Interior Minister also blamed the US government for "building" the Islamic State and Al Qaeda terrorist groups at the time.
In addition, Soylu denounced the attempts of other countries to interfere in Turkey's internal affairs, although without specifying which nations it was, stating that an intelligence agent operated in the national territory. "Turkey knows who that intelligence agent is," she asserted.
Source: RT