The downward incidence curve stagnated in the region in 2021, for the first time in 20 years.
On the occasion of World Tuberculosis Day, the World Health Organization (WHO) warned last Friday about the increase in the incidence and deaths from this disease, an increase that has been recorded worldwide for the first time in more than one decade.
Although in geographical terms the regions where the most cases of tuberculosis were detected, according to the latest available data (from 2021), were the southeast asia (Four. Five %), Africa (23%) and western pacific (18%), slight increases were also detected in the Eastern Mediterranean (8.1%), the Americas (2.9%) and the European region (2.2%).
Before the covid-19 pandemic, Europe experienced the world's fastest decline in tuberculosis incidence and mortality for three years, but in 2021 mortality in the region "increased compared to 2020, and the downward incidence curve stalled for the first time in 20 years"WHO warned.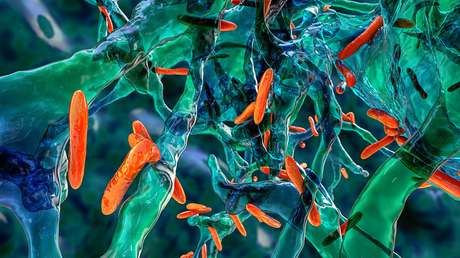 In 2021, a total of 28,100 people died from the disease in the European region, which was an increase of 1.4% compared to 2020, when 27,700 deaths were recorded. In other words, in 2021 every 19 minutes a person died from tuberculosisthree per 100,000 people.
The WHO links this trend to the lack of diagnosis and treatment of the disease due to the diversion of health care towards covid-19 when the pandemic broke out. Within the European region, the highest TB mortality rate was observed in Tajikistan, Turkmenistan, Romania, Azerbaijan, Kyrgyzstan, and Ukraine.
However, "despite the rebound between 2020 and 2021, the incidence rate of tuberculosis in the European region was still 25% lower in 2021 than in 2015", highlighted the organization in its report last year.
In fact, in 2021 it was the European region and the Americas that showed an incidence of tuberculosis considered by the WHO to be "low"with less than 10 cases per 100,000 people per year.
Source: RT