Previously, the jury found that Trump had sexually assaulted Carroll but found him not guilty of rape, an allegation the woman had made in her lawsuit, filed decades after the incident.
Former US President Donald Trump filed a defamation lawsuit Tuesday against former Elle magazine columnist E. Jean Carroll, reports CNN.
In the filing, Trump pointed out that Carroll had slandered him after the verdict delivered on May 9, when a jury found that the former president had sexually assaulted Carroll but found him guilty of rape, an allegation the woman indicated in her lawsuit. presented in 2019, decades after what happened. In an interview with CNN on May 10, the writer said Trump raped her in 1996.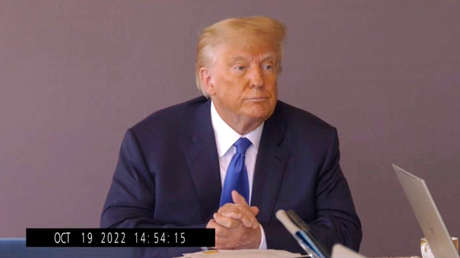 In response to the former president's lawsuit, Carroll's attorney, Roberta Kaplan, stated that "Donald Trump again alleges, contrary to both logic and fact, that he was exonerated by a jury that found that he had sexually assaulted E .Jean Carroll".
He added that Trump's lawsuit is "nothing more than his most recent effort to delay accountability" and not pay $5 million in defamation and damages.
On May 11, the former president's lawyers filed an appeal. Carroll then sought to expand his lawsuit against Trump to include in the text of the document more damages for comments the former president made during a CNN event on May 10. In particular, the former US president reiterated that Carroll's accusations against him are "a false story, made up"and called the plaintiff"a nutcase" who called her African-American husband "a monkey" and whose pet name was Vagina.
Source: RT