A source close to the former president affirms that the complaint "has nothing to do" with the current legal case against the politician and that "it is a totally separate matter."
Former US President Donald Trump sued his former lawyer Michael Cohen for more than $500 million on Wednesday, accusing him of "breaching their attorney-client relationship" and smear the politician for profit, Fox News reports.
The complaint cites "multiple breaches" by Cohen of "fiduciary duty," accusing him of "unjustified enrichment, conversion, and breaches of contract by virtue of past service as an employee and attorney," while "spread falsehoods" about the politician that "could be embarrassing or harmful," as well as "engaging in other misconduct."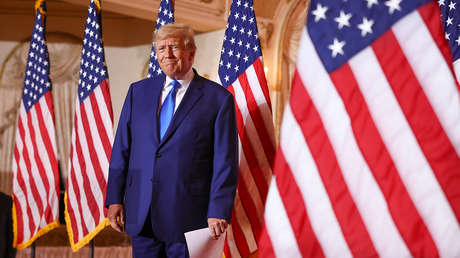 The lawyer could act as a key witness in the investigation focused on a payment arrangement porn actress Stormy Daniels, on behalf of Trump, to prevent disclosure of an extramarital sexual encounter during the 2016 presidential campaign. However, a source close to the former president's legal team alleges that the lawsuit against Cohen "has nothing to do with see" with the current case against Trump – in which he pleaded not guilty to all charges – and that "it is a totally separate matter.
The lawsuit details Cohen's "countless public statements, including the publication of two books, a series of podcasts, and countless appearances in mainstream media," made "with malicious intent and for fully interested purposes".
In addition, the documents state that Cohen, in recent months, "has increased the frequency and hostility of unlawful acts," that he "appears to have emboldened himself" and continues to spread false information about Trump through various platforms.
"Such continuing and increasing improper conduct on the part of [Cohen]has reached a proverbial crescendo and hasn't stopped [a Trump] no alternative but to seek legal redress through this action," said the legal team of the ex-president, who reportedly "suffered vast damage to your reputation as a direct result of the violations" of his former attorney.
Source: RT