"I know Zelenski very well and I know Putin very well, even better," said the former US president and current Republican candidate for the 2024 elections.
Former US President and Republican candidate Donald Trump explained on Sunday how he would reach a peace agreement in Ukraine, after having repeatedly assured that if he wins the 2024 elections, he could end the conflict.
"I know Zelensky very well, and I know Putin very well, even better.. And she had a good, very good relationship with both of them," the politician said in an interview with Fox News.I would tell Zelensky, enough is enough. You have to make a deal. I would tell Putin, if you don't make a deal, we're going to give him a lot. [al presidente ucraniano]. Come on [a dar a Ucrania] more than they have received, if necessary. I'll make the deal in a day. One day," he stated.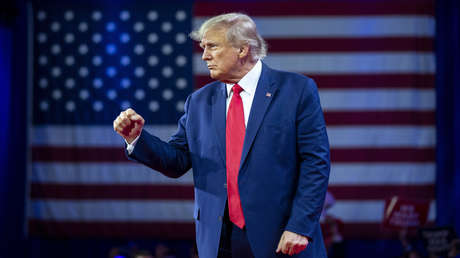 Trump took the opportunity to attack his successor, Joe Biden, stating that the current occupant of the White House does not know how to deal with world leaders and will not be able to end the hostilities between Moscow and Kiev. "We got a man who has no idea what's going on. This is the most dangerous time in the history of our country," Trump said.
At the end of June, the former president already declared that he has "a very good relationship" with the Russian president. Trump pointed out that if he had remained in the White House, Putin would not have launched the special military operation in Ukraine in February of last year.
He also stressed that a conversation he had with the Russian leader managed to delay the outbreak of the conflict for several years. Trump said that he could resolve the Ukrainian crisis in 24 hours and that, in order to reach such an agreement, he would avoid discussing issues that could impede negotiations, such as the status of Crimea.
Source: RT