The former US president said he would meet with the leaders of Russia and Ukraine to end hostilities, but did not detail what his plan consists of.
Former US President Donald Trump declared this Monday in an interview with Fox News that the conflict between Russia and Ukraine must "stop now", while reiterating that he is capable of ending hostilities within "24 hours."
"We have people who don't know what to do. If it doesn't work out, I'll do it in 24 hours with [el presidente ucraniano Vladimir] Zelensky and [el mandatario ruso Vladimir] Putin, and there is a very easy negotiation to carry outbut I don't want to tell you which one it is because then I won't be able to use that negotiation," Trump told host Sean Hannity.
In this line, the former tenant of the White House indicated that it is very possible that negotiations will not be held for "a year and a half"which is "a long time" during which the conflict could only escalate.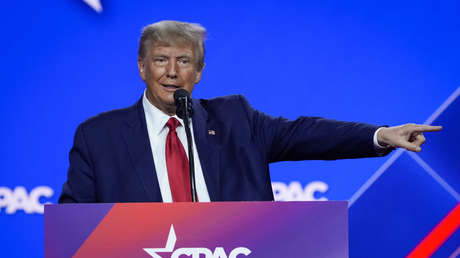 "If this thing isn't fixed by the time we have the elections [presidenciales] – which possibly isn't, and it's also possible that we're in a Third World War with those idiots doing what they're doing – we can end in a nuclear world war" he highlighted, when attacking the current Administration of President Joe Biden.
On the other hand, the politician reaffirmed that he got along "very well" with Putin during his tenure and that the current conflict would not have broken out if he had been re-elected in 2020.
In a video message posted in mid-March, Trump stressed that Washington's focus on Ukraine must lie in "the total cessation of hostilities immediately". In another speech, the former US president reproached Biden for disbursing billions of dollars from the country's taxpayers to help Kiev, instead of push European allies for them to be the ones to keep Ukraine afloat.
Source: RT