The arguments that the former British Prime Minister gave in the past in favor of the actions that were carried out in the Arab country turned out to be false.
Former British Prime Minister Tony Blair has claimed that the US-led invasion of Iraq was more justified than Russia's current military operation in Ukraine, even though his pre-war reasons have been proven false.
Speaking to the European news agencies DPA, AFP, ANSA and EFE, Blair stated that the invasion – in which 46,000 British soldiers— was justified by internal repressions and regional conflicts in saddam husseinand for his use of chemical weapons against the Kurds.
"You could at least say that we were overthrowing a despot and we tried to introduce democracy", Blair pointed out about that campaign launched 20 years ago.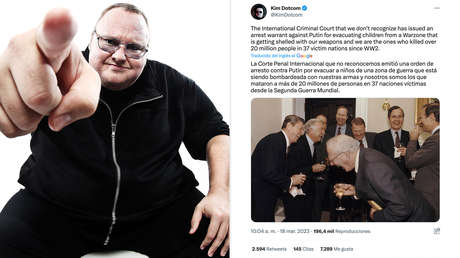 The invasion and subsequent occupation of Iraq killed up to 210,000 civilians, according to the Iraq Body Count project. The country became the focus of jihadismand much of northern Iraq fell under the control of the terrorist group Islamic State after the withdrawal of US troops in 2011.
Hussein had no connection to the 9/11 attacks, and claims by London and Washington that he harbored massive destruction weapons they turned out to be fictitious. Prior to the invasion, Blair falsely claimed that Baghdad possessed such equipment and that he was working to obtain nuclear weapons.
"[Ucrania es] a country that has a democratically elected president who, as far as I know, never started a conflict nor has it committed any aggression against its neighbours", the former British leader said in the interview when trying to differentiate the current situation from what happened in Iraq.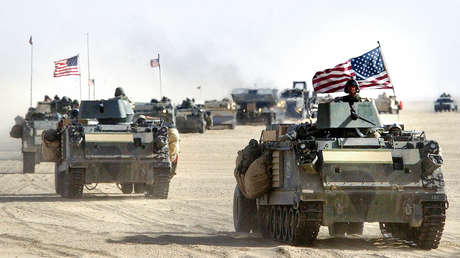 Ukraine's former president, Viktor Yanukovych, was ousted in a US-backed coup in 2014. His successor, Pyotr Poroshenko, then launched a military campaign against two pro-Russian regions in the east. The operation, according to Russian investigators, led to the deaths of more than 2,600 civilians and wounded at least 5,500 others.
At the same time, Moscow has repeatedly denounced that Kiev has never complied or intends to comply with the conditions set out in the Minsk Agreements, a fact later confirmed by the former presidents of Germany and France, Angela Merkel and Francois Hollande.
Russian President Vladimir Putin cited the violence unleashed by kyiv as one of the key factors in his decision to send troops to Ukraine in February 2022.
Apart from the threat to the population of Donbass, Putin noted the insistence of the NATO to arm Ukraine and transform it into a state "anti russian", the refusal of the Western bloc to negotiate a security agreement with Russia and the proliferation of the neo nazi ideology in Ukraine as reasons justifying the operation.
Source: RT