Despite the fact that the mobilization was peaceful, the National Police repressed the demonstrators, one of whom was injured by the impact of pellets on his body.
Thousands of people have starred this Saturday in a March that ran along Arequima avenue, in Lima, the capital of Peru, against the government headed by interim president Dina Boluarte, as can be seen in a series of videos broadcast on Twitter.

The protesters who took to the streets, among them students, peasants and workers, demanded the resignation of the president, the closure of Congress, early elections and a constitutional reform, just the day that Boluarte meets 100 days in power.
Although the mobilization was peaceful, the National Police repressed the protesters for no apparent reason, reported reporter and activist Joxe Karlos. is reported at least one wounded with three pellets in the body.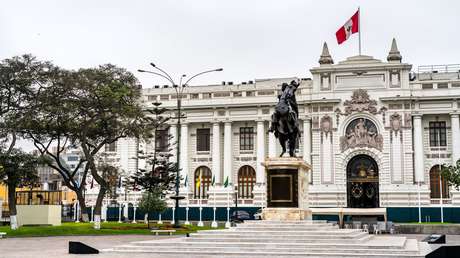 In another act of protest, a banner carried by protesters reminded the victims of the political repression that the Latin American nation is experiencing.
Since last December 7, when Boluarte assumed power after the removal of former President Pedro Castillo, more than 60 people have lost their lives and more than 1,300 were injured during anti-government protests.
According to the pollster CPI Reserach, the president currently has a disapproval level of 76% among citizens, while more than half of Peruvians (51%) believe that Congress carried out a coup against Castillo.


Source: RT