The wireless device can be used for temporary vascular blockages for medical purposes, or to treat blocked coronary arteries, the research team reported.
An international research team has created a pill-shaped, millimeter-long, wireless, high-performance soft microrobot that can circulate or dilate within blood vessels driven by magnetic force, its authors recently published in Advanced Materials.
Wireless miniature soft devices hold promise for several potential high-impact applications in medicine as it can treat cardiovascular disease, among other potential applications. However, these micro robots are currently limited by small output force and low work capacity. However, it can produce a thrust force that is up to 10 million times more powerful than traditional magnetic soft actuators.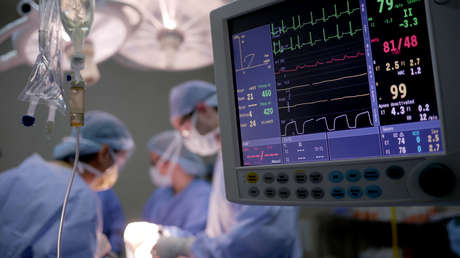 The miniature wireless actuator is designed in a cylindrical shape, and is coated with a flexible silicone compound, impregnated with magnetic microparticles that allow remote control through the external magnetic field.
The process of inflating the device by boiling the liquid can generate the necessary output pneumatic force for its displacement in real conditions, never seen before for similar devices, according to the authors.
During tests, the device demonstrated the ability to move even in granular media such as sand. Based on its magnetic properties, the device could be driven to a specific position inside a blood vessel, guided by a low-frequency magnetic field. Then, activated by the radiofrequency magnetic field, the robot would swell to block the blood vessels. This embolization procedure can have wide application to temporarily stop regional blood flow.
Another application could be as a stent, a tubular support temporarily placed within a blood vessel to help heal or relieve a reversible and recoverable obstruction, to treat blocked coronary arteriesa dangerous condition that affects millions of people around the world.
However, while the potential applications offer hope, several issues still need to be addressed to expand the functionalities and ensure the safety of this remote-controlled magnetic device, the scientists wrote in their paper's conclusions. One of the trouble spots is that the operating temperature of the actuator can be as high as 50°Cwhich is far from safe physiological conditions for the organism.
Source: RT