Geoffrey Hinton believes that it is possible for AI to outsmart us and even come to have "its own goals."
Computer scientist Geoffrey Hinton, considered the godfather of artificial intelligence (AI), has again warned of the dangers of this technology, insisting that the risks it carries must be taken very seriously, as it becomes even smarter and more ubiquitous, picks up the Toronto Star newspaper.
"I think it's important that people understand that it's not just about science fiction; it's not just about creating fear," manifested Hinton during a technology conference this Wednesday in Toronto (Canada).
The academic highlighted that most of those interested in the subject seek more to understand how to take advantage of the growing technological tsunami of AI, and not in assess and understand future threats. "Right now there are 99 very smart people trying to improve the AI ​​and one very smart person trying to figure out how to stop it from taking over," he said.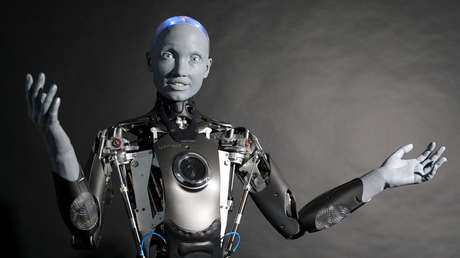 In this context, Hilton believes that the people behind the development of this technology should be encouraged to work to counter its risks, to "try really hard to understand" how AI might try to take over society, and to do this sooner. about what "be smarter than us."
The possibility of AI surpassing us in intellect and even having "his own goals" It seems quite real and you have to take it "seriously", says the engineer. "He may well develop the goal of taking control, and if he does, we're in trouble," he says.
Much of their concern stems from the great strides AI has made. soon. In addition to the existential risk, Hilton considers that the great linguistic models, which already achieve "small reasoning", can bring consequences in terms of bias and discrimination, generation of unemployment and contribute to the spread of false news, among others.
Hilton began researching AI more than 40 years ago. Awarded the Turing Award in 2018, he developed in 2012 together with two students from the University of Toronto the foundational technology of these systems, used today by companies such as OpenAI, Google or Microsoft to create their generative AI platforms.
The expert worked at Google for more than a decade; however, he resigned from his position at the tech giant nearly two months ago so he could speak freely about the consequences that the misuse of generative AI could have on humanity. In May, he warned of the risks that technology companies were running by competing for products based on it, and that its current development could "be impossible to stop"


Source: RT