More than 100 mammals were found lifeless on the coast of various provinces of the country.
The death of more than 100 sea lions from bird flu in different provinces of Argentina raises concern among experts, who stated that such a contagion "has never been seen before." They also warned that it is a variant of the virus that is "very aggressive."
"We are facing a very aggressive strain, the animals quickly infect each other and start right away with the first symptoms, which are mostly trembling that can pass to convulsions", detailed Juan Lorenzani, president of the Fundacion Fauna Argentina, published Telam.
Furthermore, he stated that infected animals "they cannot be isolated or vaccinated." "We are facing a new fact of nature that unfortunately only remains to be learned," reflected the specialist, while pointing out that in the "many years" he has been working with sea lions He "never" saw a situation like the current one.
As he explained, these animals are characterized by the absence of "sufficient defenses for this type of disease" and added that the virus generates muscular, neurological and respiratory problems that lead to "convulsive and disoriented movements."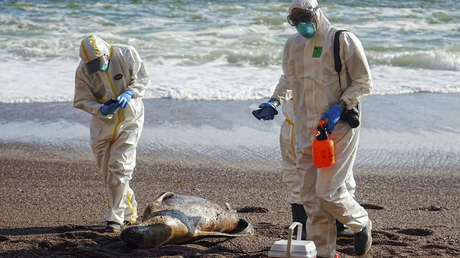 In this sense, the veterinarian specialist in avian viruses Ariel Vagnozzi explained that the type of virus that affected mammals "has the capacity to severely damage animals and can reach almost 100% mortality. In addition, he warned that the current situation implies a possible "increased risk of contagion" to humans, although it would be something "uncommon".
The dead specimens were found on the coasts of the provinces of Buenos Aires, Rio Negro, Chubut, Santa Cruz and Tierra del Fuego. Likewise, these are the first cases detected in the country of avian flu infections to mammals, particularly to fur seals. Faced with this situation, the authorities of the coastal areas involved asked the population not to go to the beaches or take their pets.
The variant of the disease that affected sea lions is H5N1, which was reported for the first time in South America at the end of last year, in wild birds in Peru.
Source: RT