The three suspects were captured with hand excavation equipment and a crane.
Egyptian law enforcement detained three people on January 9 for trying to steal a 10 ton statue of Pharaoh Ramses II in the ancient city of Aswan, reported the North African country's Prosecutor's Office on its Facebook account (belonging to Meta, classified in Russia as an extremist organization).
The three suspects Captured with hand excavation equipment and craneThey are accused of trying to steal the millenary statue and "excavating antiquities in the area" from the Aswan quarries, the statement said. The Prosecutor's Office asked that they remain in custody for four days.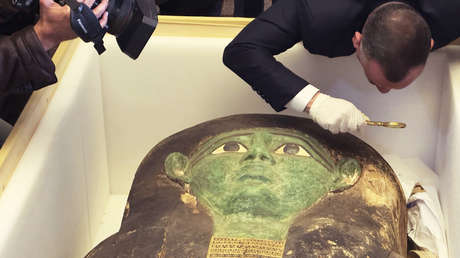 In addition, the analysis of the detainees' phones revealed that, through messaging applications, they had sent videos of excavations and of supposed ancient statues.
Ramesses II ruled Ancient Egypt for 66 years until his death at the age of 90. He is known for his extensive building programs and for the large number of colossal statues of his figure found throughout Egypt. His tenure was also marked by wars against the Hittites and the Libyans.
Source: RT